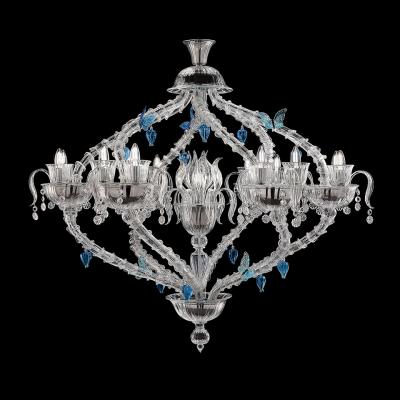 Adonis is a collection created by Marcel Wanders studio, inspired by the Dutch floral tradition and fused with Murano glassmaking, which has always used flowers as a distinctive feature. Graceful butterflies and tulip buds adorn the arms of every model, in a swirl of colour. It is comprised of six chandeliers in two different styles – one elongated, the other more traditional – that can be combined in a modular system for the ultimate in personalization.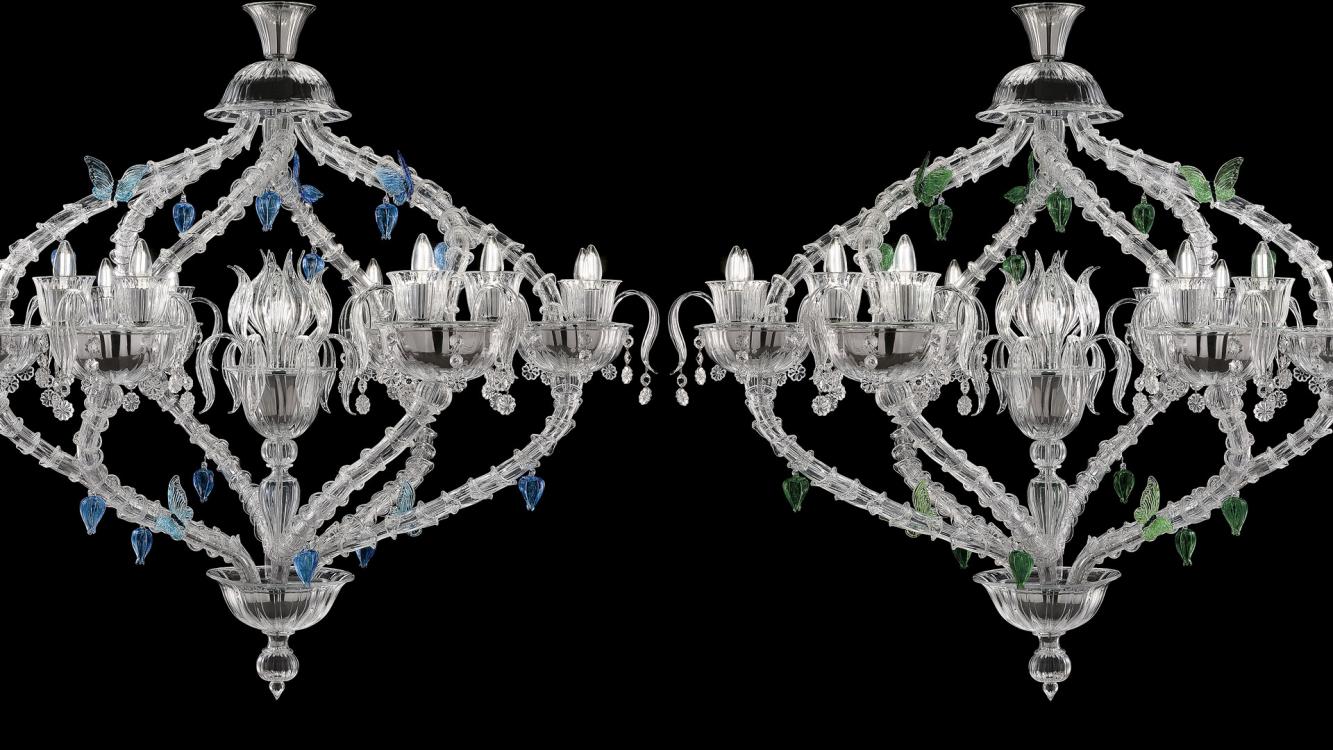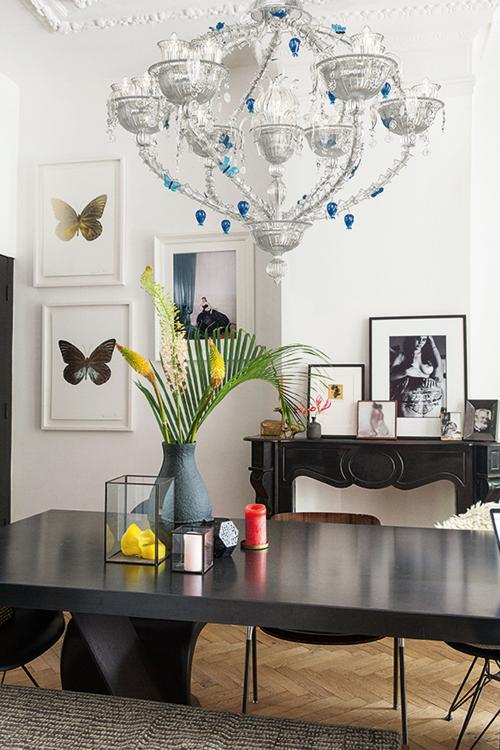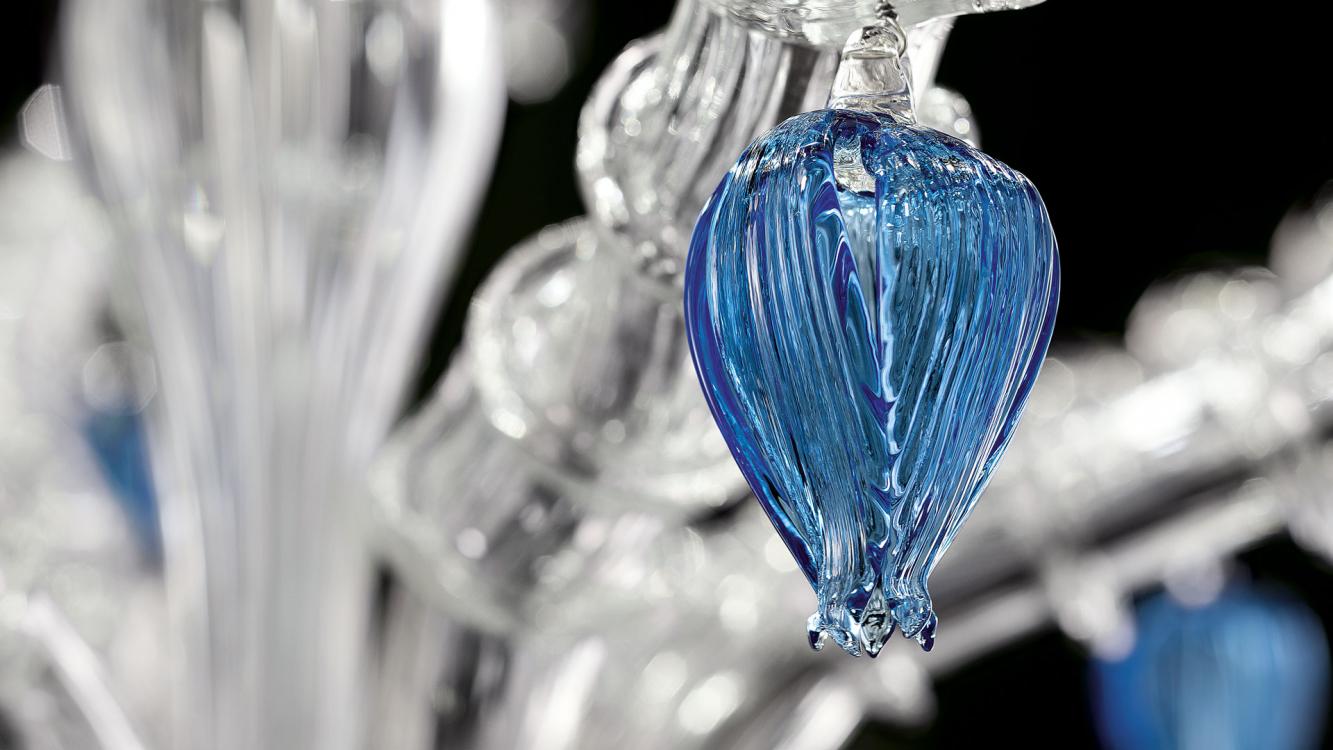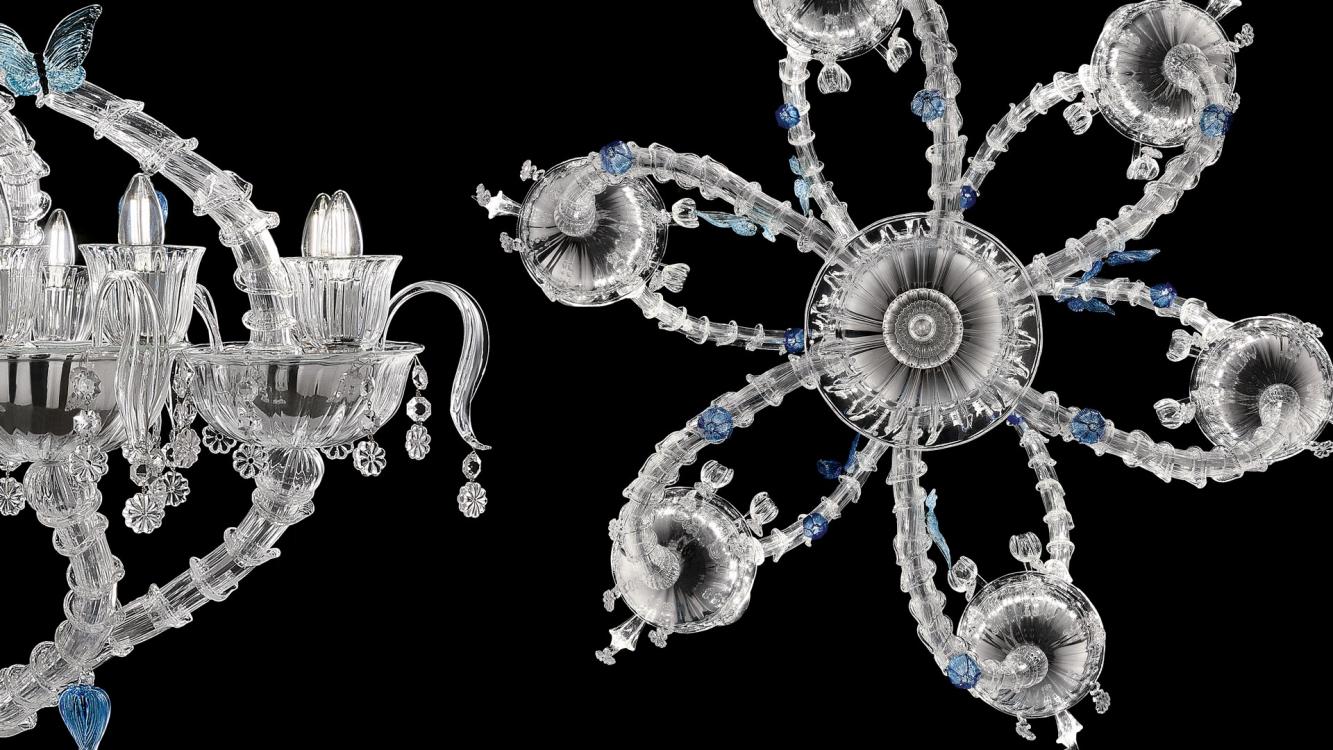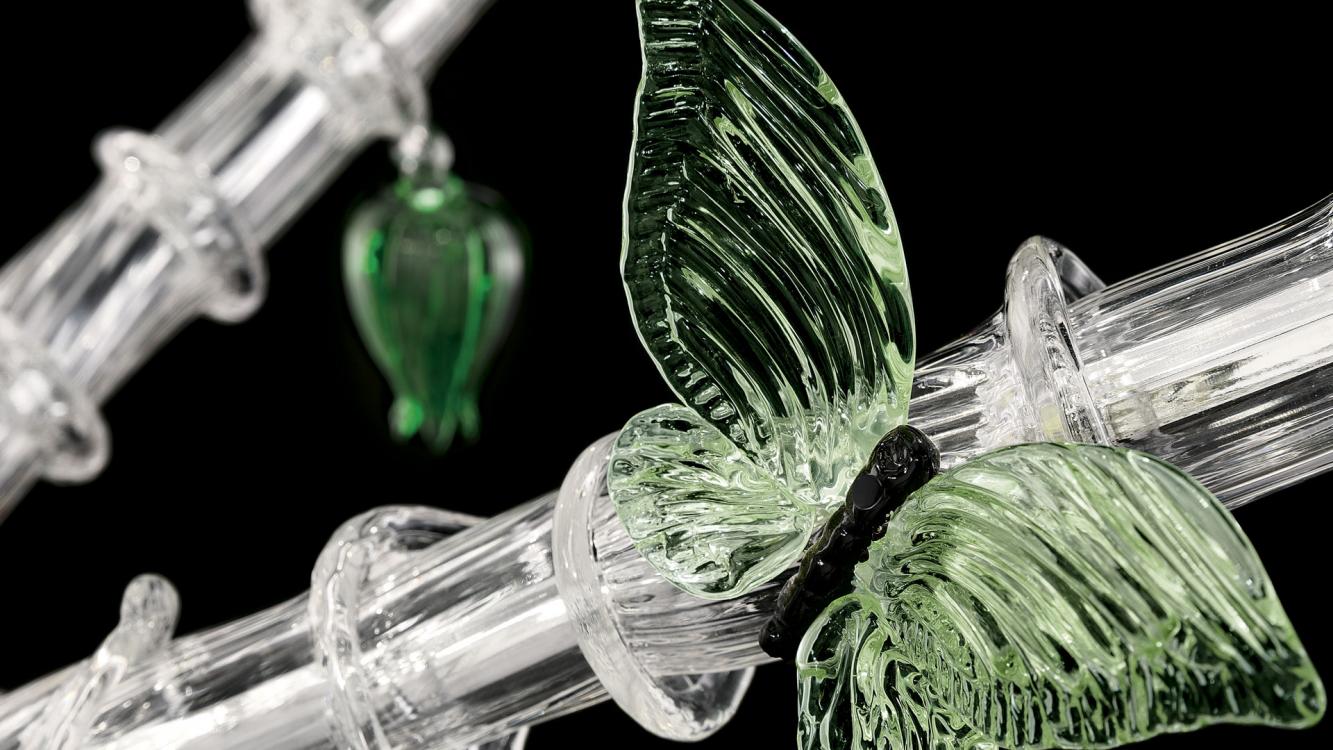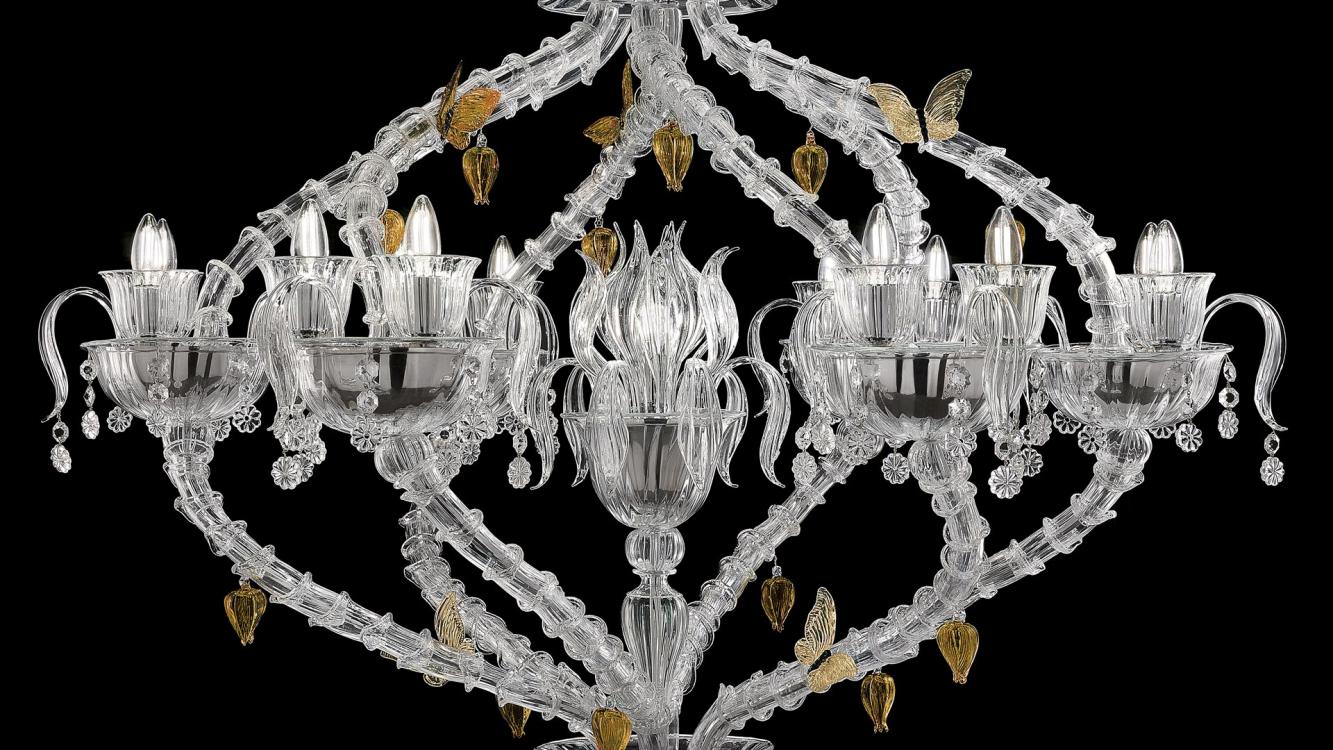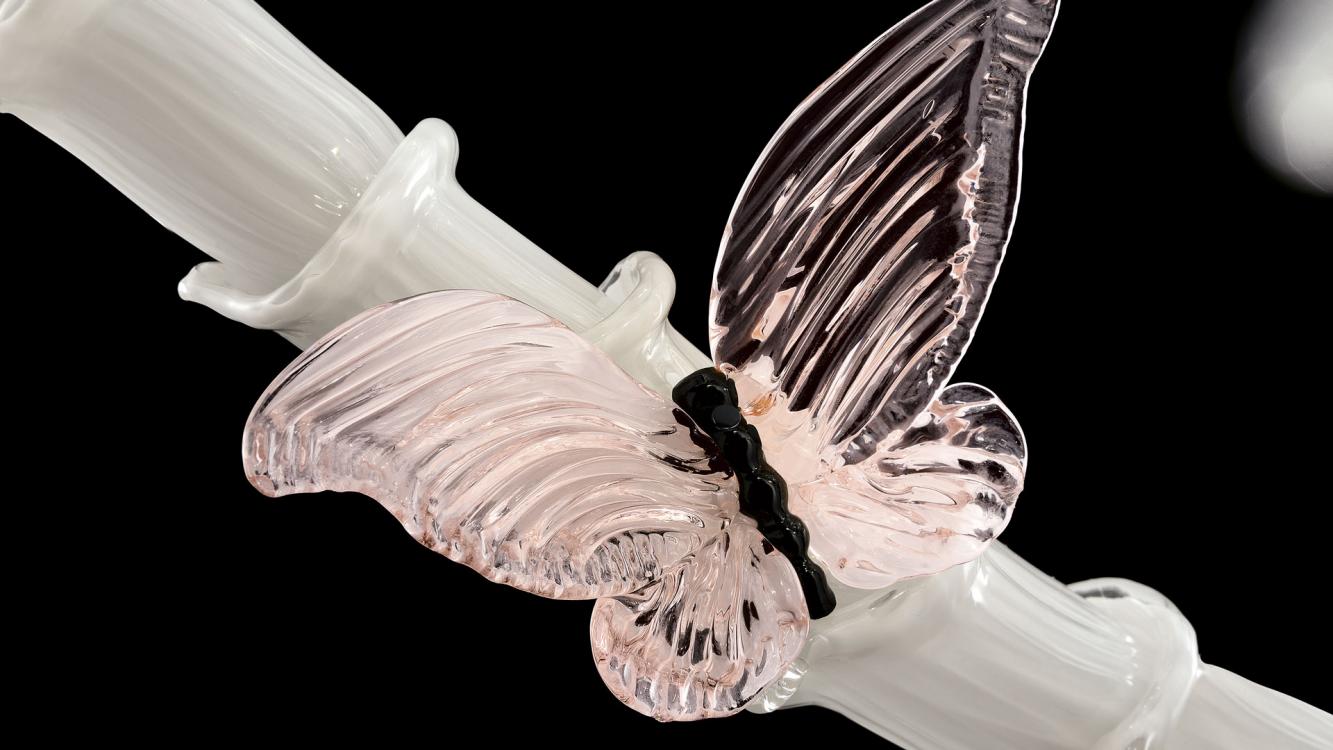 Finishings
AU

Crystal/Antalia Green/Liquid Citron

LA

Crystal/Bluastro/Aquamarine

LN

Crystal/Caramel/Cognac
OG*

Galvanized Gold *Only CC and LN
Marcel Wanders
Marcel Wanders is a leading product and interior designer with aver 1,900+ iconic product and interior design experiences all around the globe for private clients and premium brands.
Regarded by many as an anomaly in the design world, Marcel Wanders has made his mission to "create an environment of love, live with passion and make our most exciting dreams come true." The work excites, provokes, and polarises, but never fails to surprise for its ingenuity, daring and singular quest to uplift the human spirit, and entertain.
MarceI Wanders' chief concern is to bring the human touch back to design, ushering in a 'new age of design', in which designer, craftsperson and user are reunited. In this process, Marcel Wanders defies design dogma, preferring instead to focus on holistic solutions rather than the technocratic. In this universe, the coldness of industrialism is replaced instead by the poetry, fantasy and romance of different ages, vividly brought to Iife in the contemporary moment.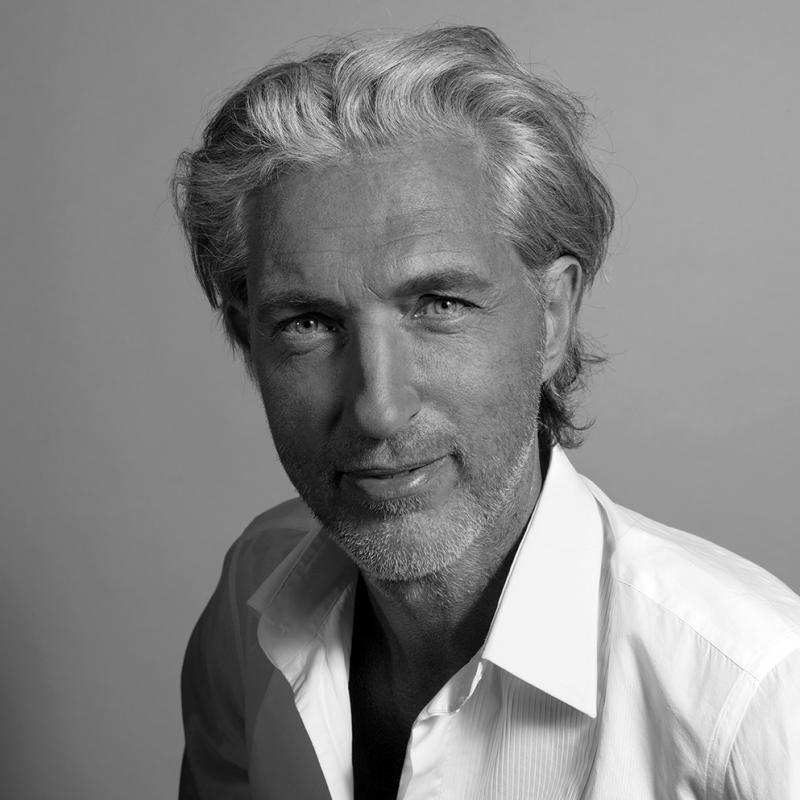 Ask for more information
Interested in Adonis? Contact our consulting and design service to get all the details you are looking for.
Fill in the form