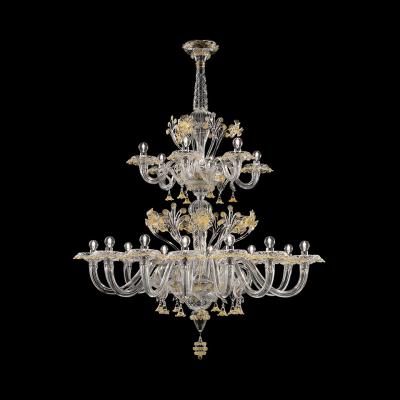 From the historical drawings archive of Barovier&Toso a chandelier from the Venetian tradition, full of decorative elements inspired by nature. Hand crafted flowers, leaves and buds make this object extremely rich and precious.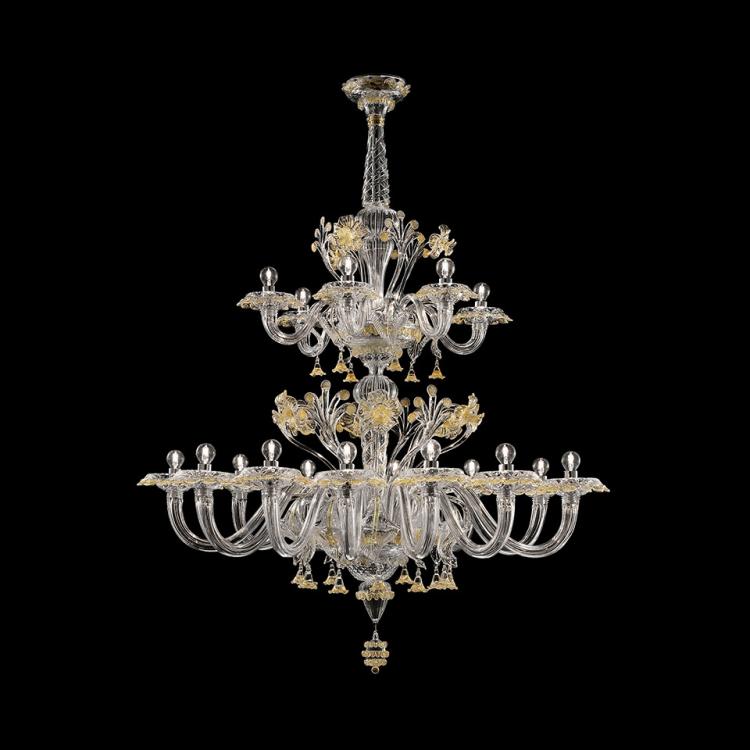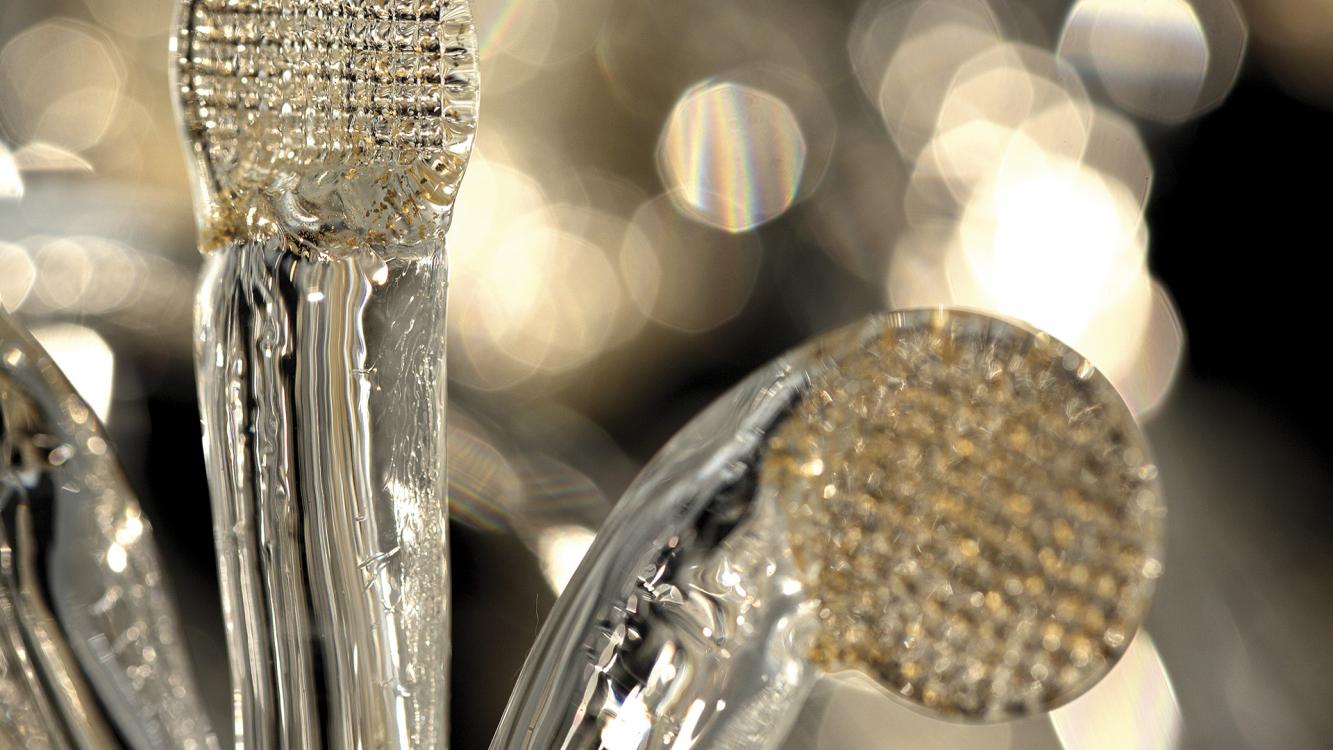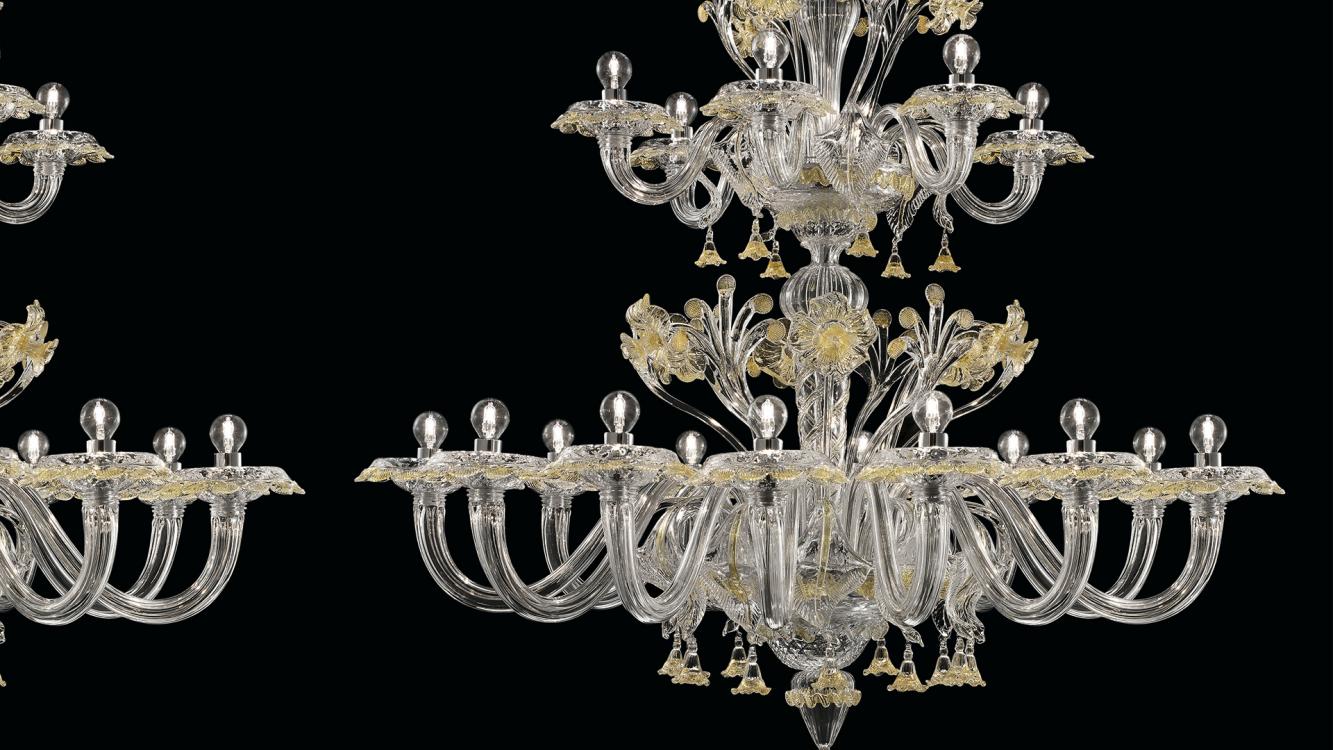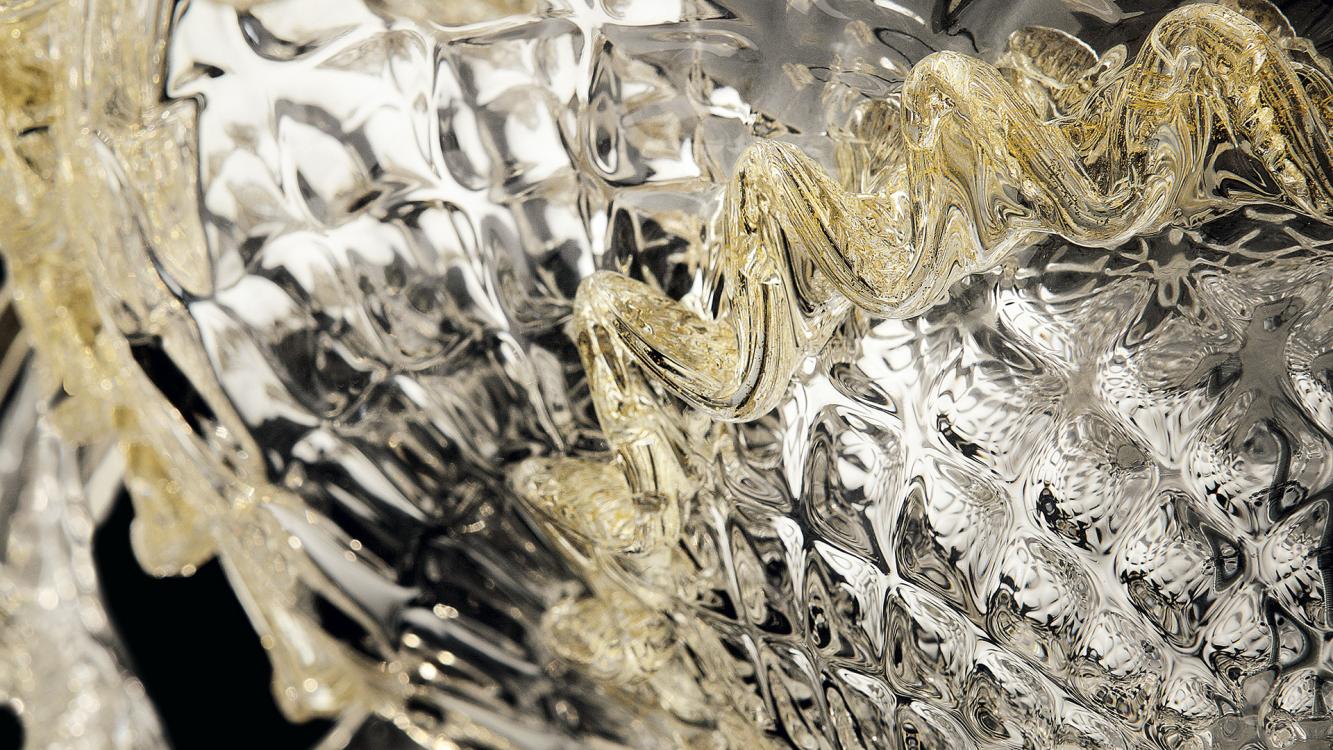 Finishings
DO

Crystal Gold decoration

LQ

Crystal Bluastro decoration

OG*

Galvanized Gold *Only OO
Ask for more information
Interested in Meknes? Contact our consulting and design service to get all the details you are looking for.
Fill in the form