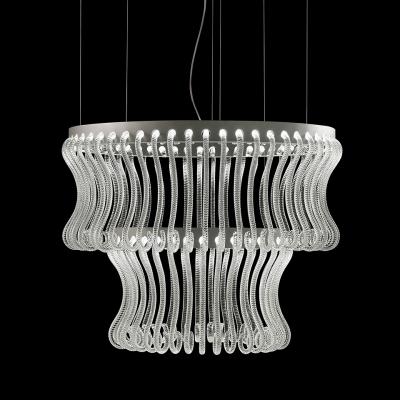 A collection that pays tribute to and enhances one of the characteristic features of the chandeliers of the Venetian tradition, the "pastorale": a small rod terminating in a spiral, made with the "rigà menà" technique. Forcefully enlarged, suspended upside-down and replicated in a series, this piece becomes the protagonist of suspension lamps with a modern minimalist design. Available in three different configurations (one, two or three-tiers).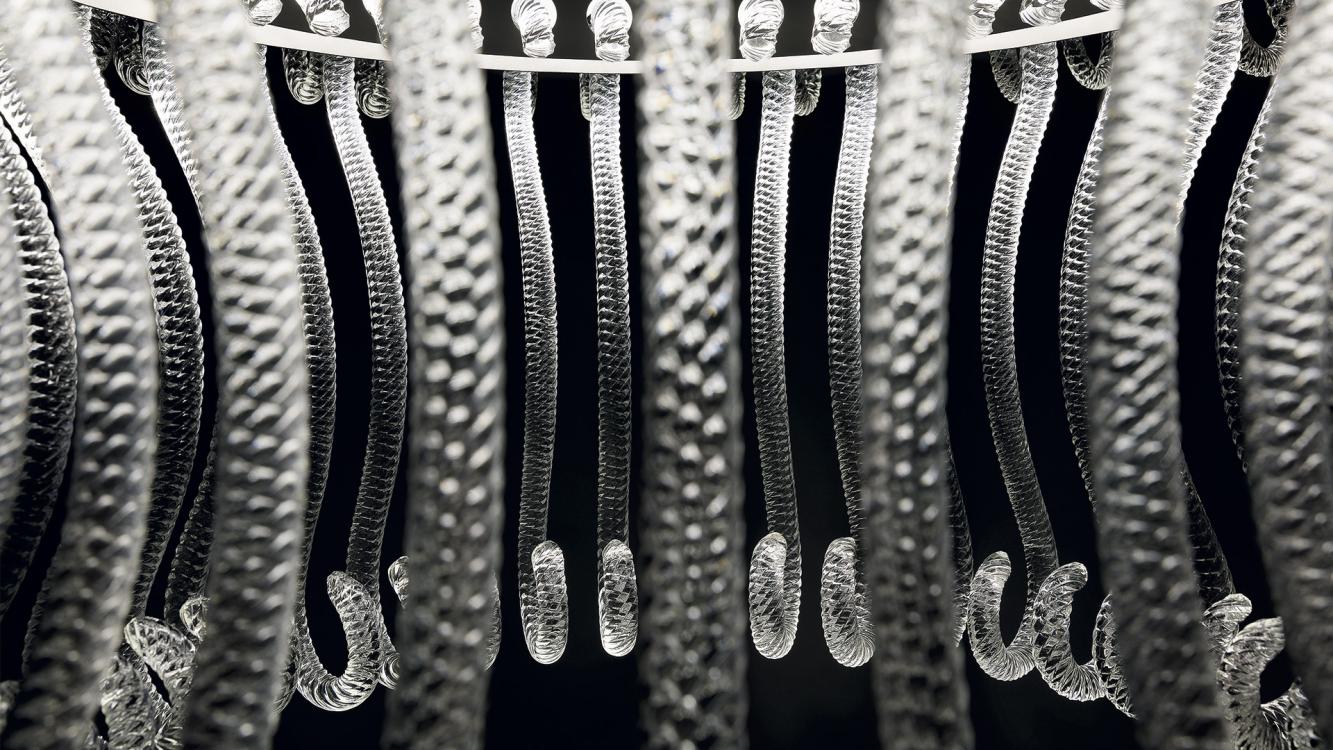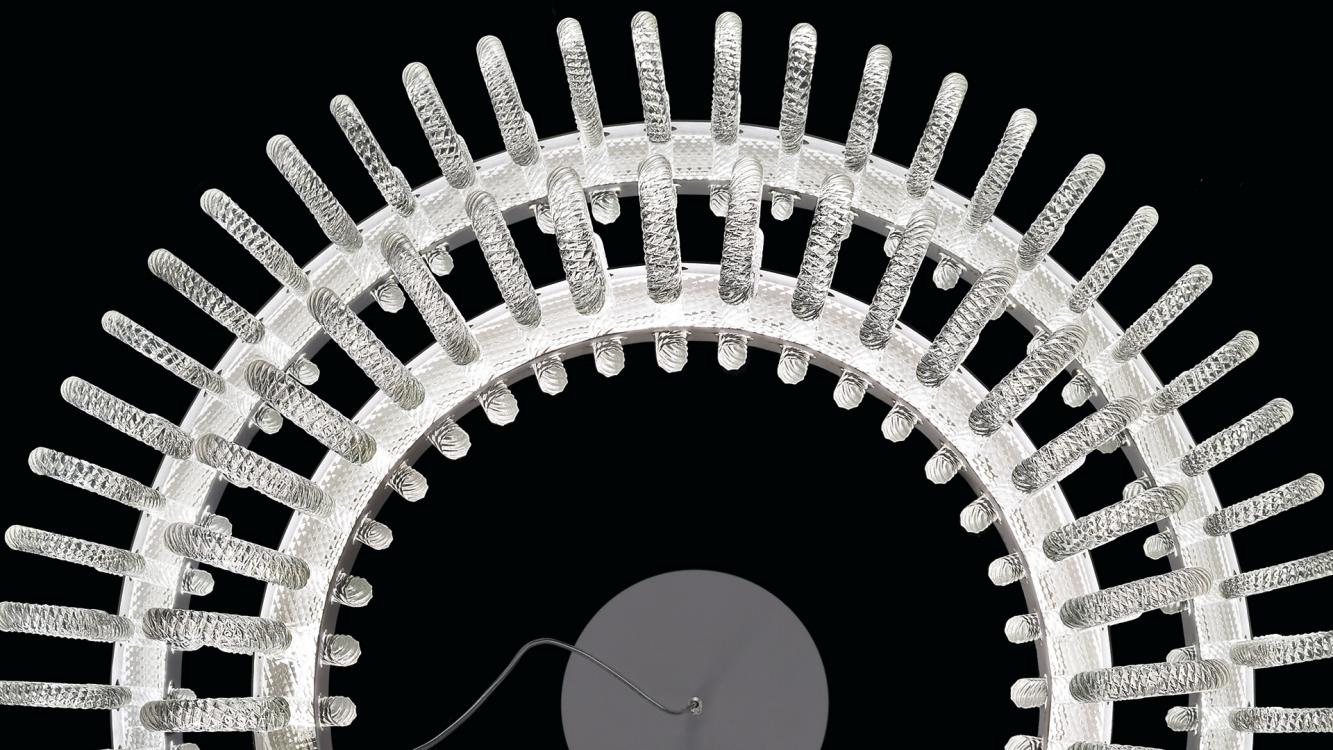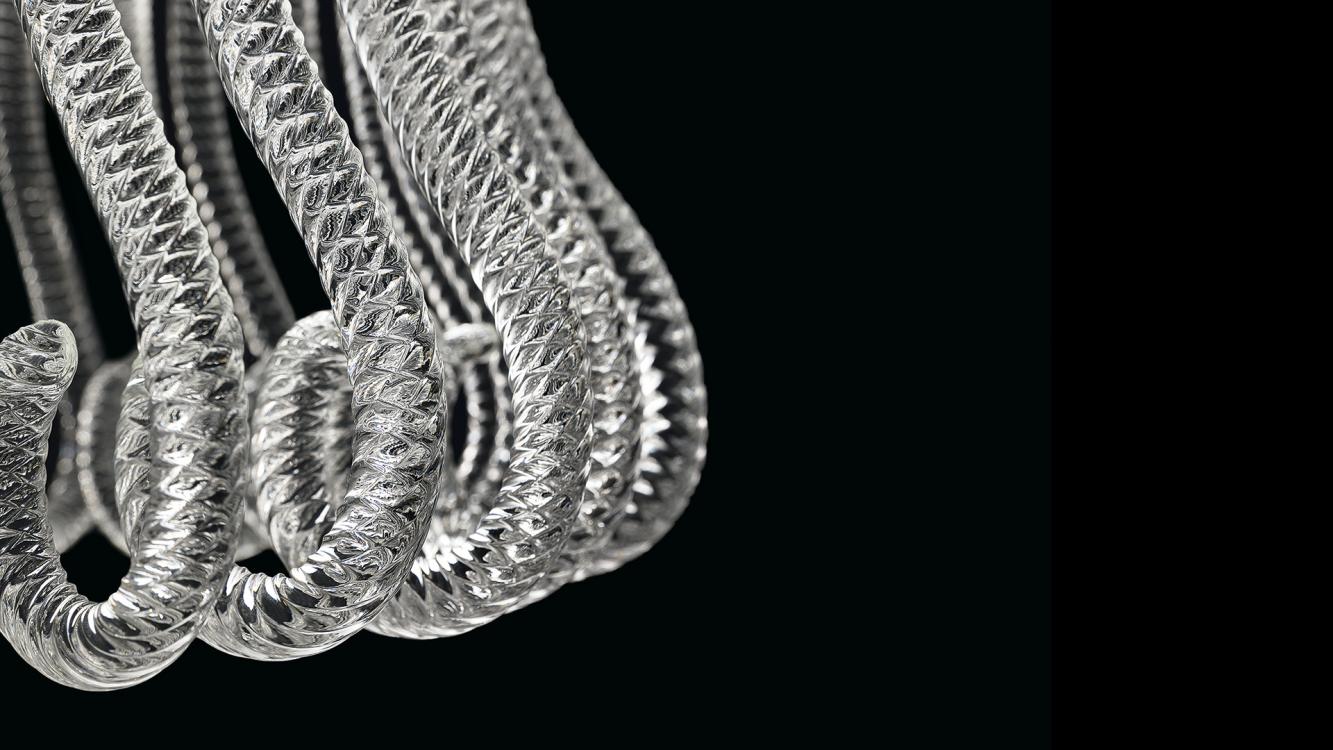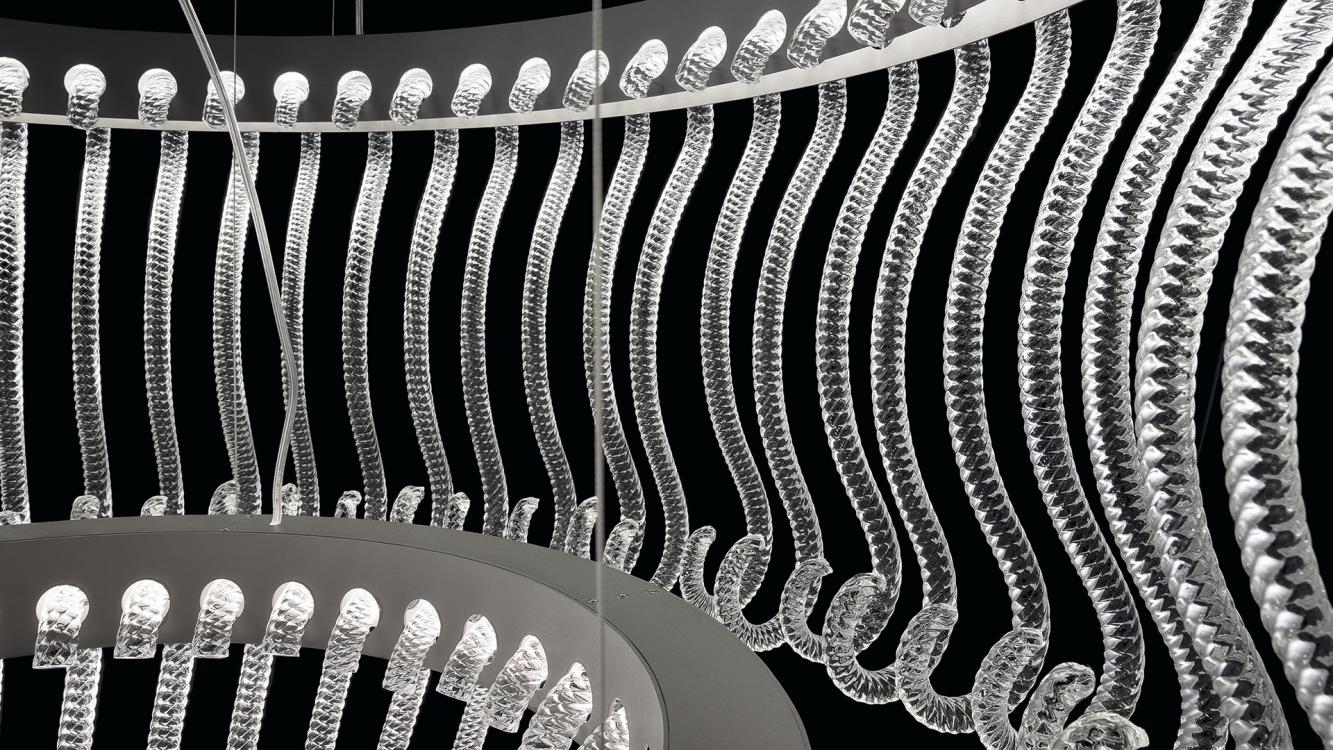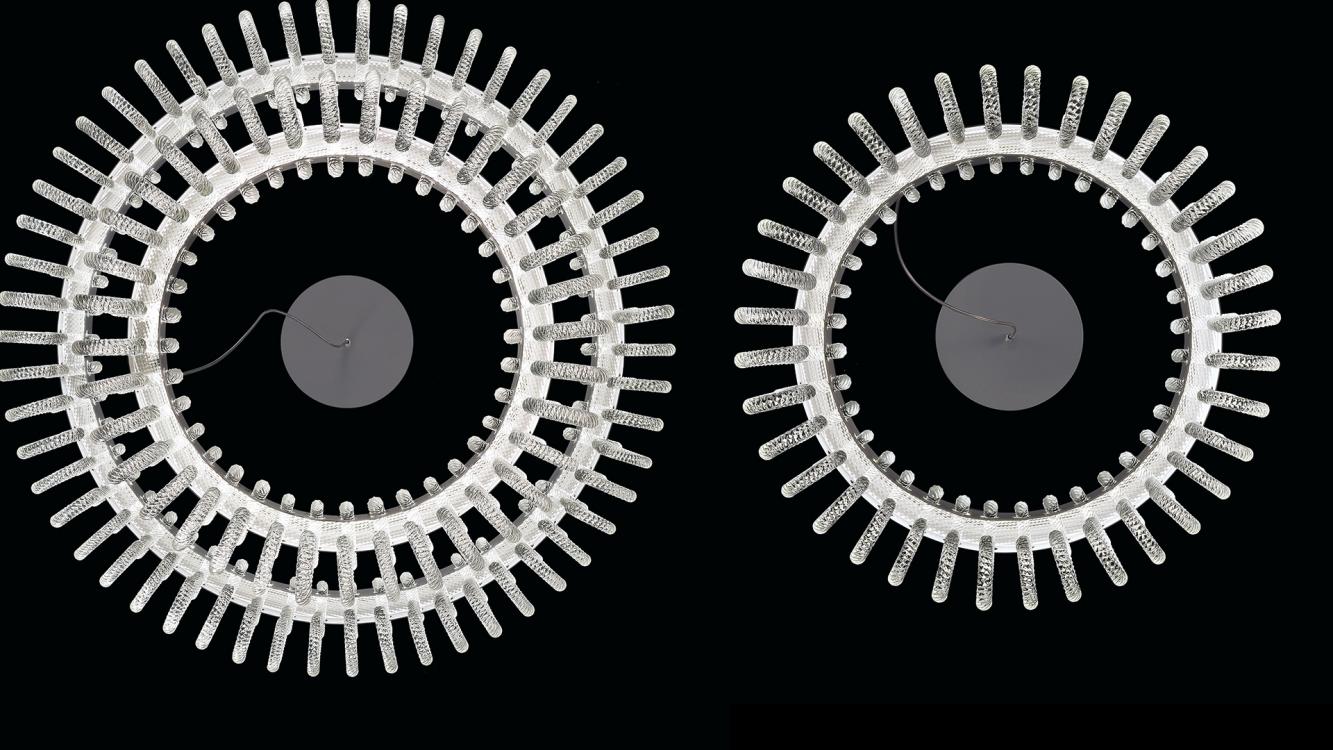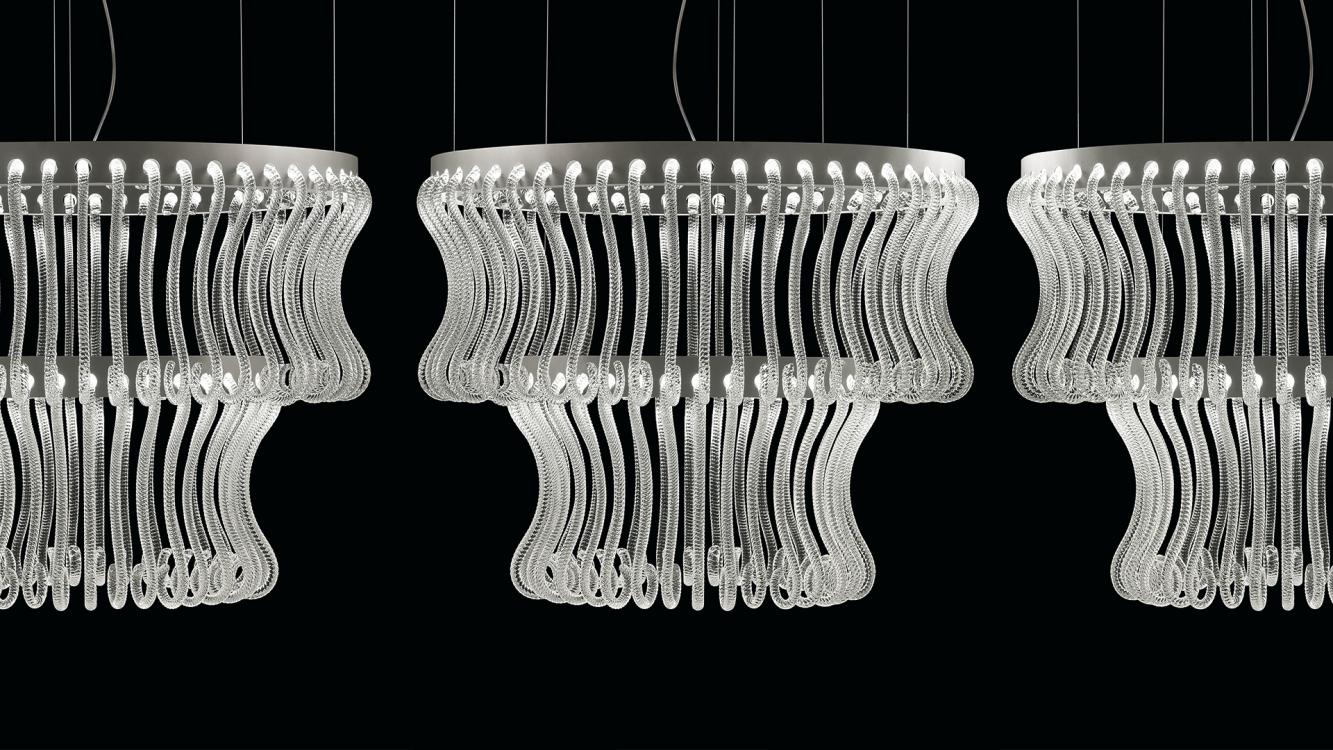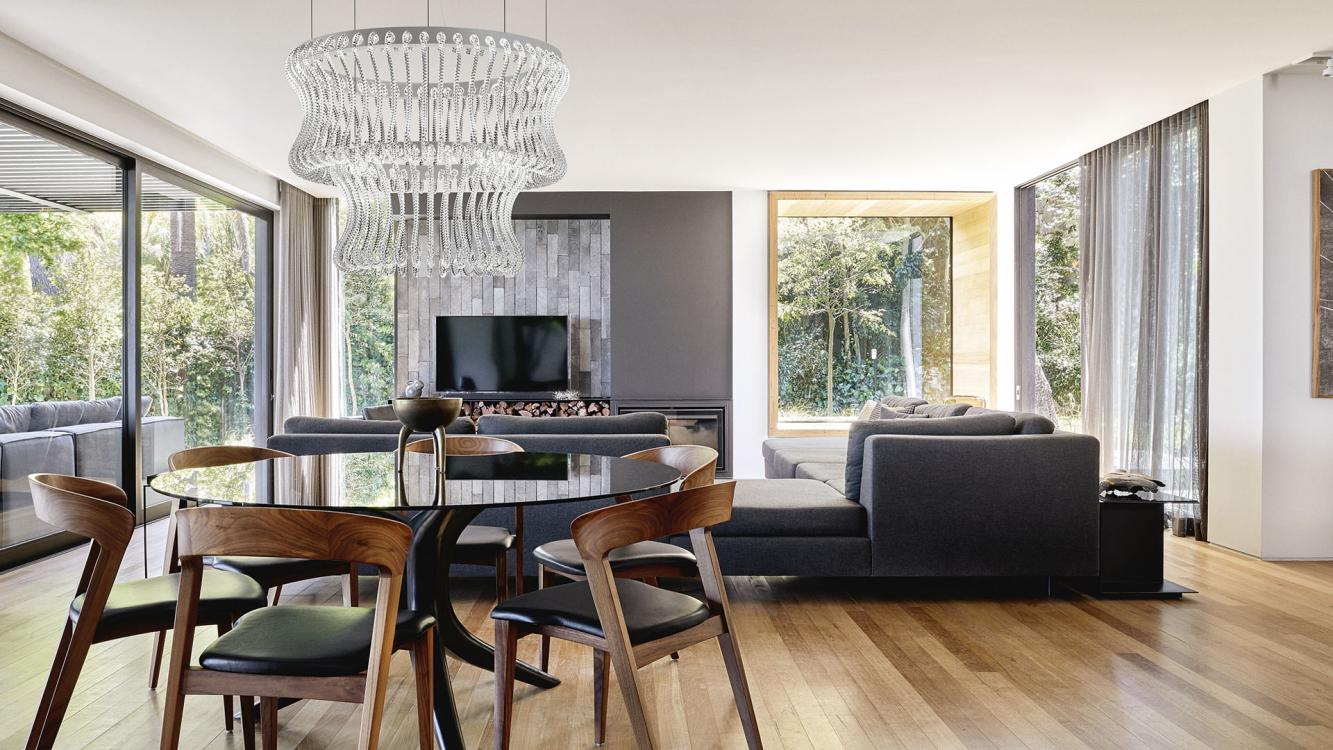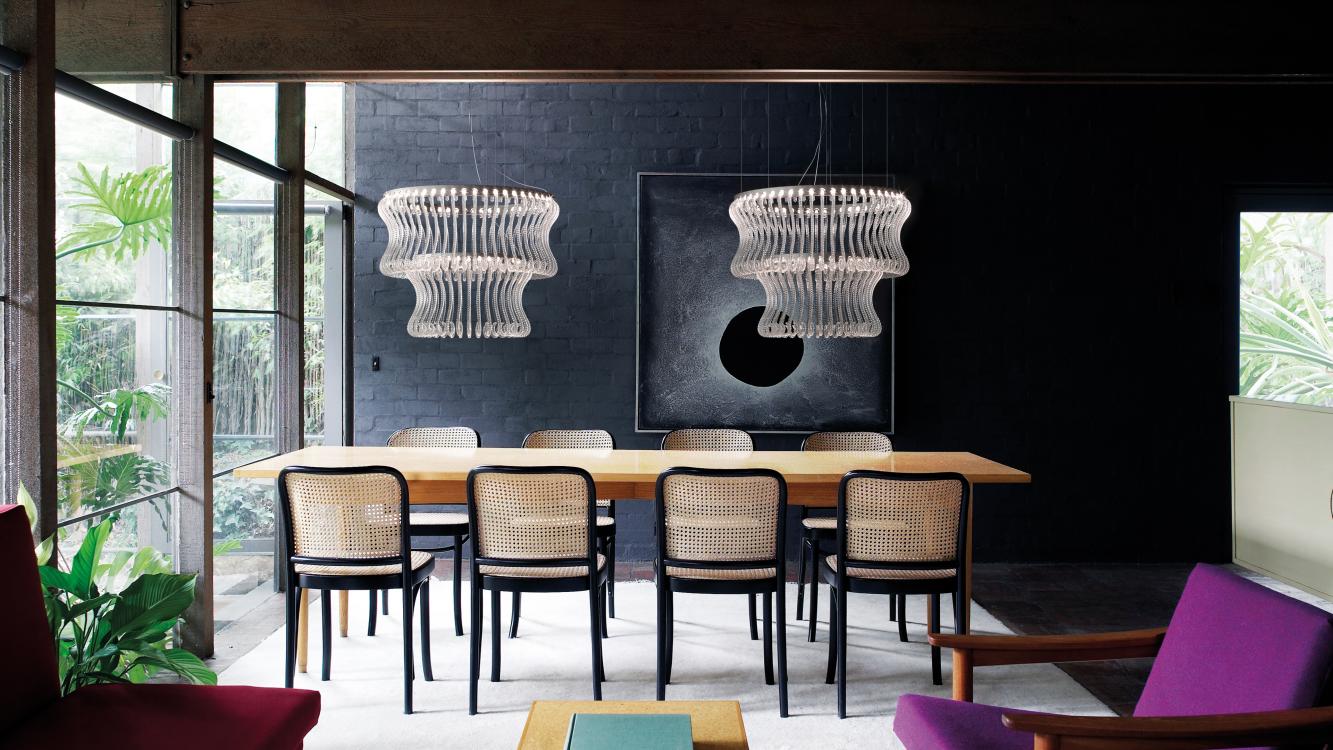 Finishings



Brian Rasmussen
Brian Rasmussen was born in Ringsted (Denmark) in 1973. He graduates at the Royal Academy of Architecture in Copenhagen in 2000. As a first year student he wons the national student competition "Prisopgave København" (Denmark) with a project for a futuristic metro station. In 2002 he wons the second price in the national architecture competition "Christian D.IV's Bryghus" and decides to open his own office of architecture and design in Venice, Italy. In 2004 he wins the international art competition "Targetti Light Art Award" which becomes a starting point for his career as lighting designer. From 2004-2006 he designs and develops a streetlamp for the city Ringsted, Denmark in collaboration with Louis Poulsen Lighting. He is the Art Director of Light4/ Pallucco/ Lumencenter.

Ask for more information
Interested in Crown? Contact our consulting and design service to get all the details you are looking for.
Fill in the form