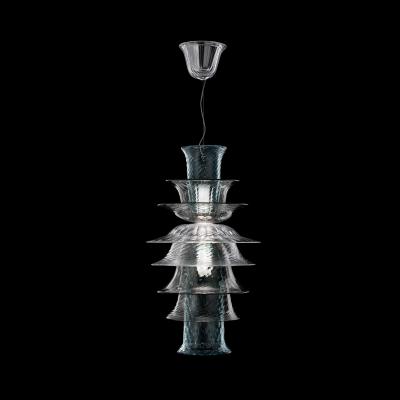 Genteel beauty that originates in echoes of nature, with its ability to multiply, always in new, spontaneous ways. The modular design of this collection combines the tradition of craftsmanship with a contemporary, lively approach to composition. There are as many as eight versions, alternating the modules and their respective textures, varying the image and the size. Poised and elegant, the suspensions extend into space, following a primarily vertical axis. The protagonist is Venetian Crystal, bright and hypnotic, a perfect embodiment of a floral archetype.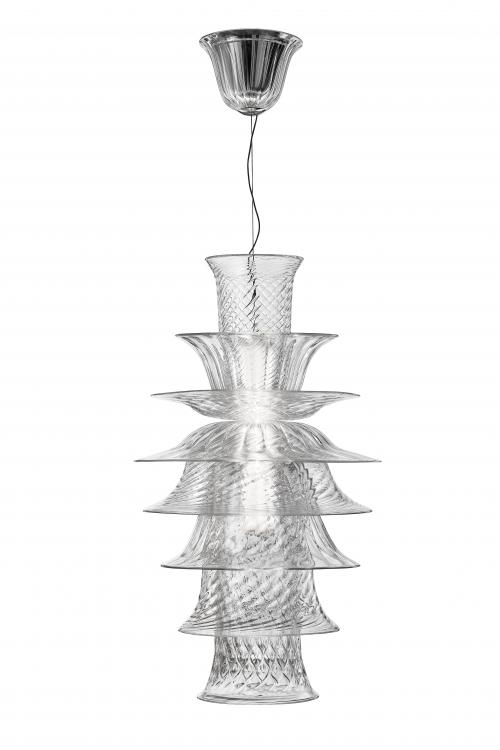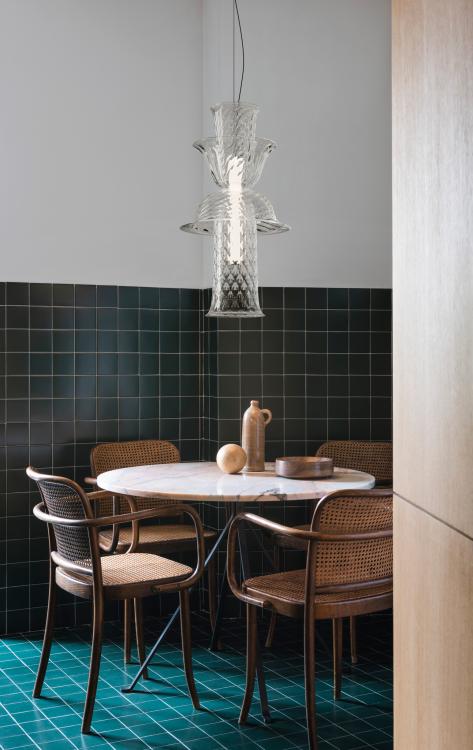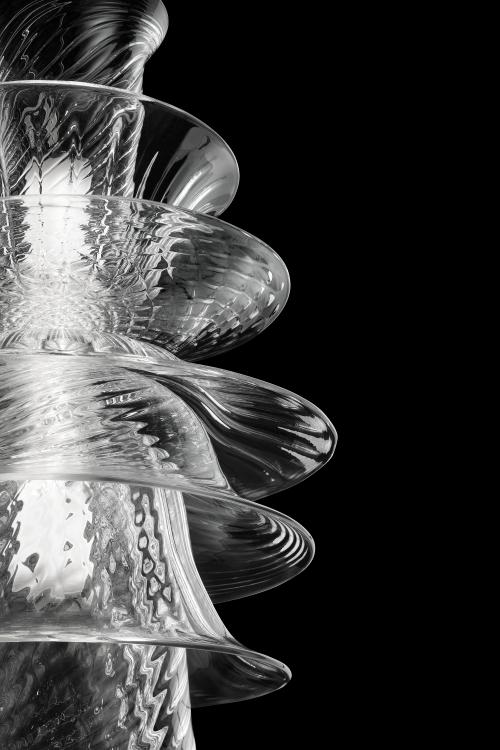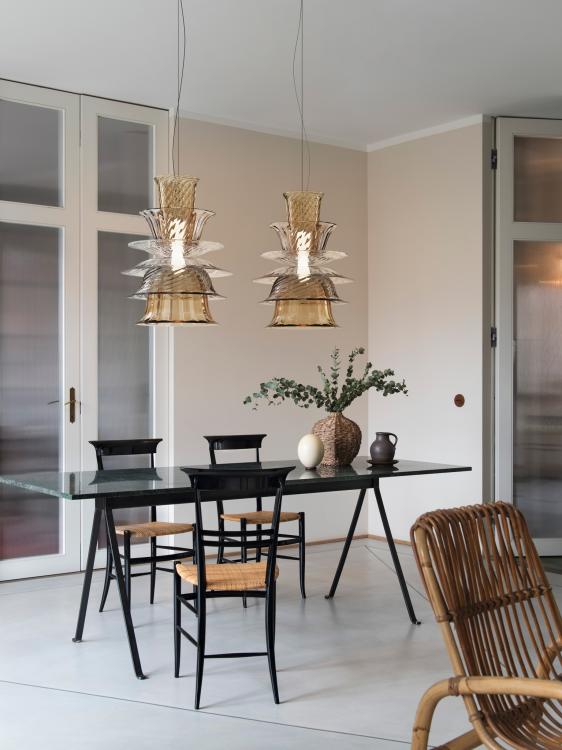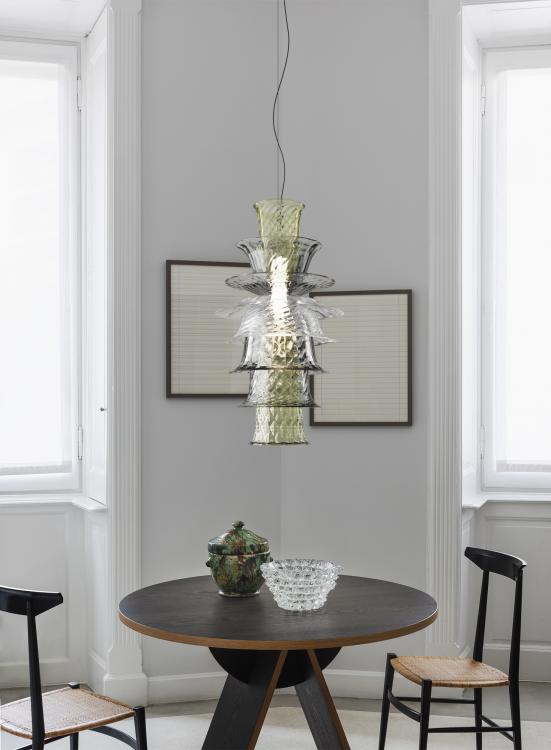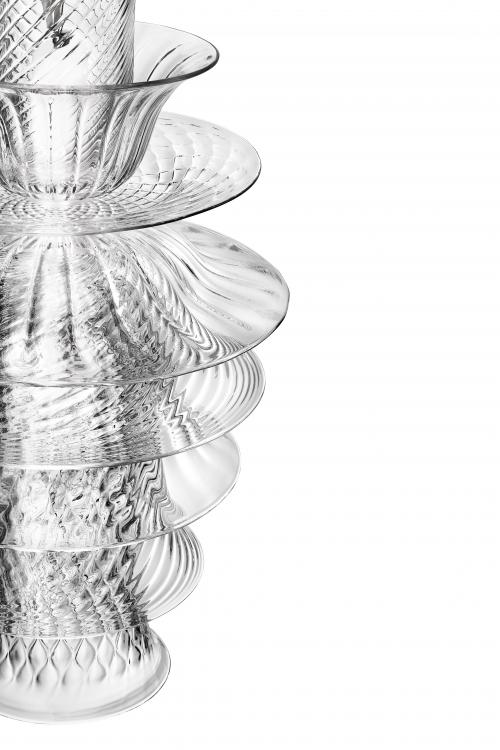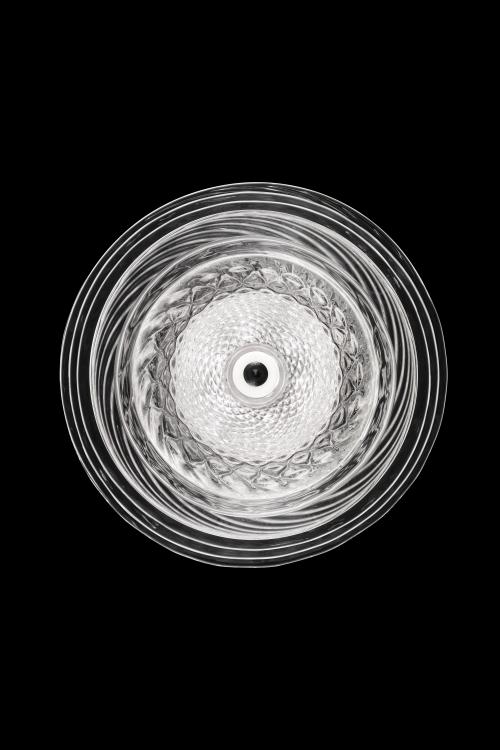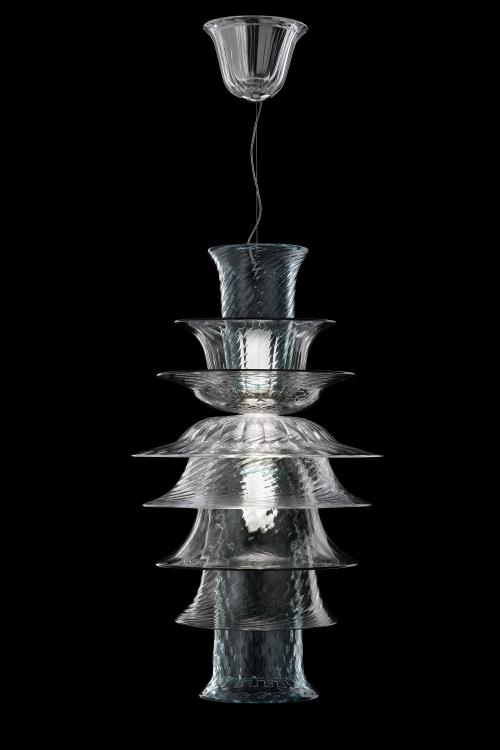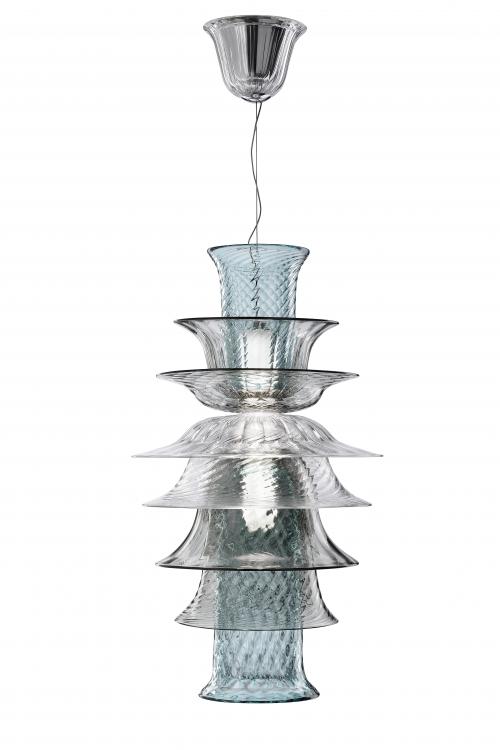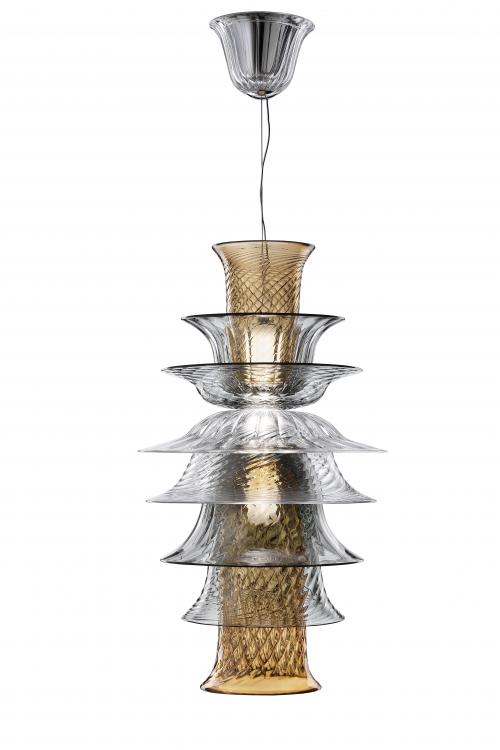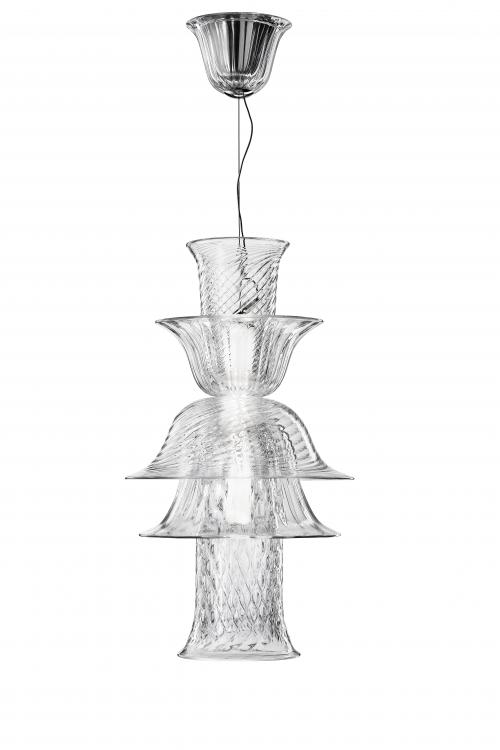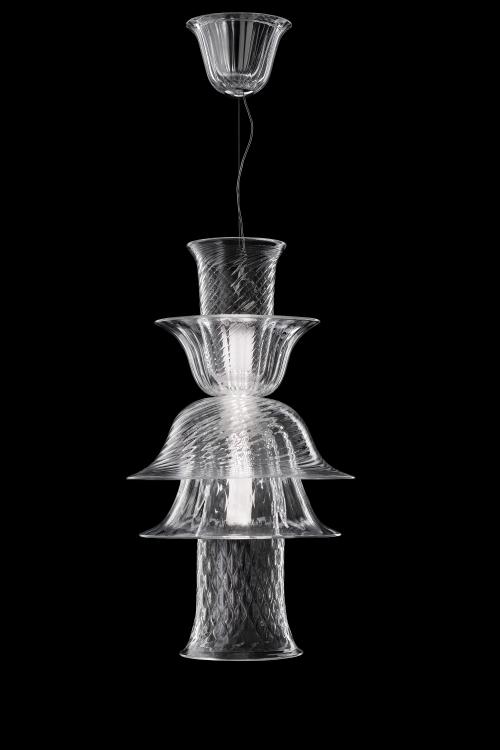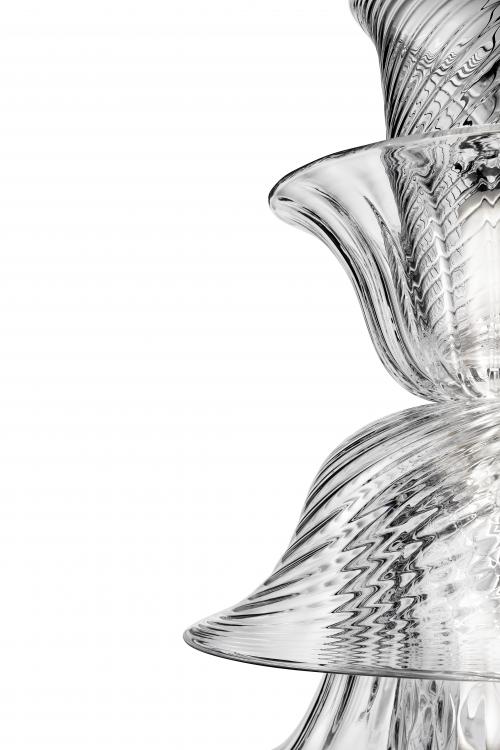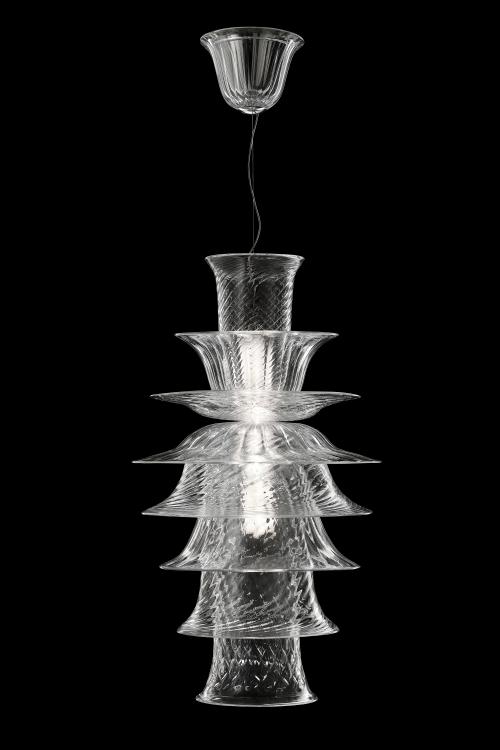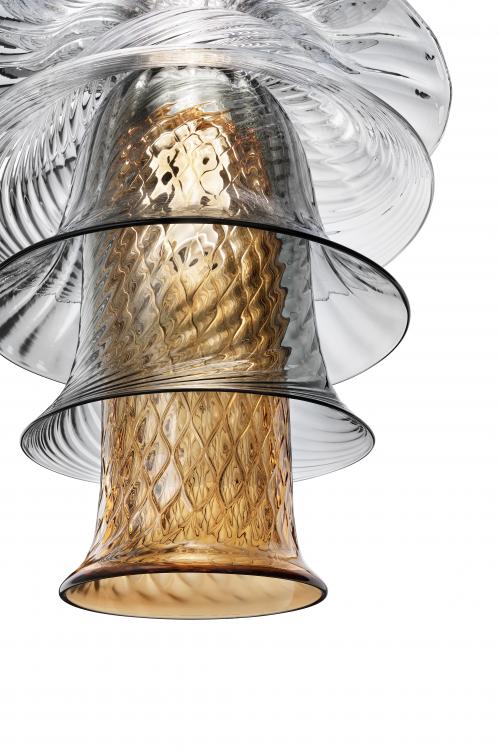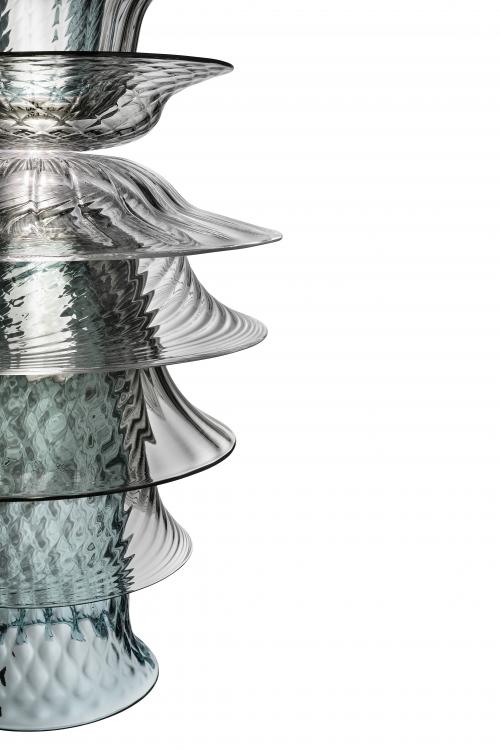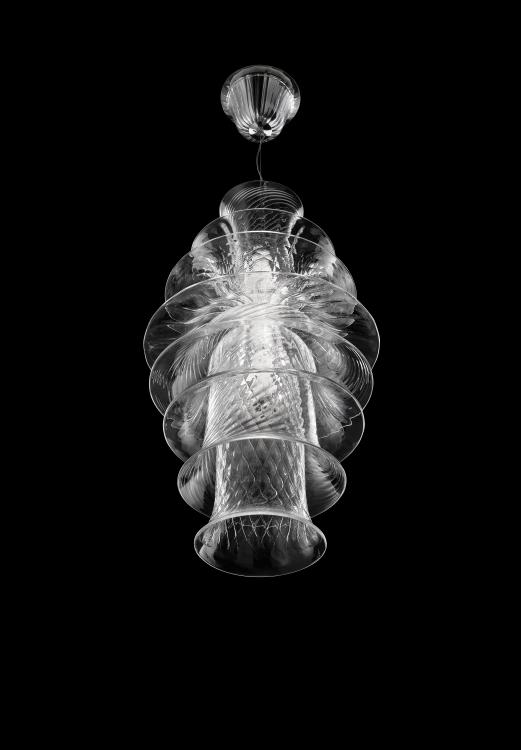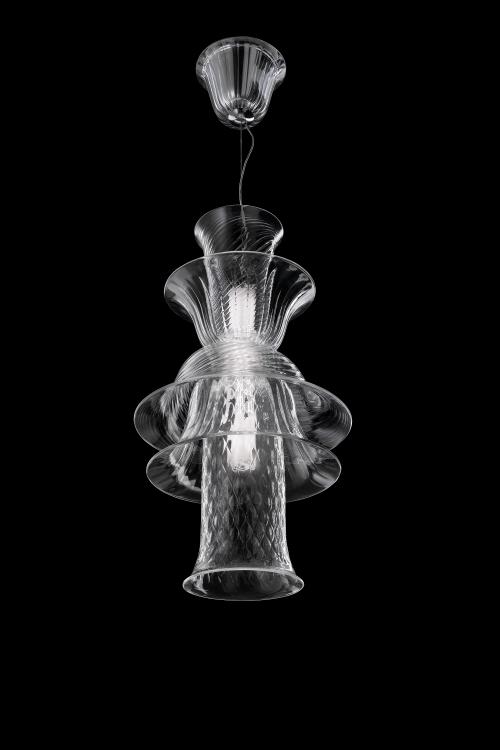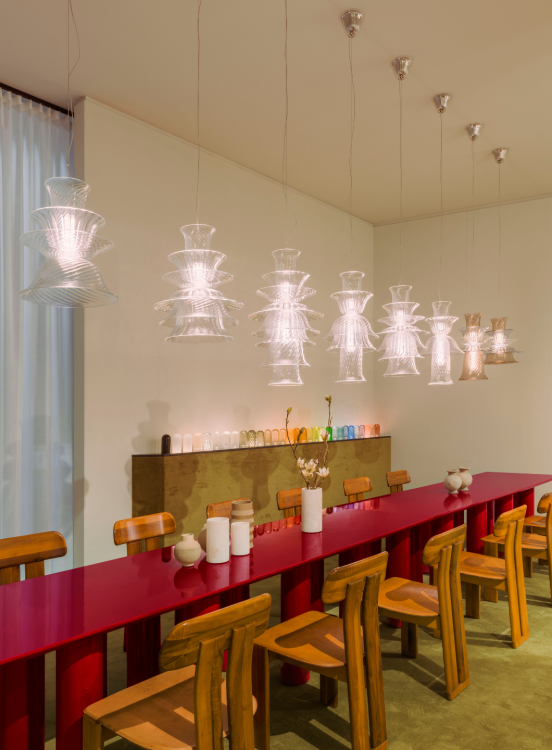 Finishings
EF

Crystal/Grey/Cadet Blue

García Cumini
The García Cumini studio was born in 2012 in Udine from the merger of two cultures, that of Cinzia Cumini and Vicente García Jiménez. Searching and exploring new behaviors of contemporary society combined with aesthetic curiosity are the elements of a multidisciplinary approach to the essence of the project, in which the design of the product, spaces and the creation of corporate identity follow the personal philosophy of slow design

Ask for more information
Interested in Campanula? Contact our consulting and design service to get all the details you are looking for.
Fill in the form