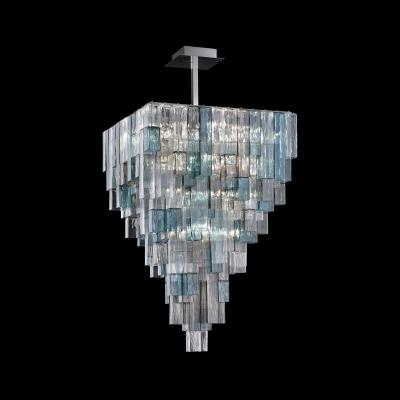 Clouds of tubes with a square cross-section form pyramid-shaped suspensions, inspired by the rigorous and energetic geometric stylings typical of Art Deco. The parts are overlaid and juxtaposed, with different lengths and a rhythmical alternation of colours in the polychrome versions. The luminous effect is soft but punctuated by sparkling highlights produced by particular refractions. The games of light are produced by the slightly undulated surfaces of the tubes, obtained by means of a special technique known as a corteccia. The lamps are made by hand with the aid of a metal mould, whose irregularities are transferred onto the glass during the blowing procedure.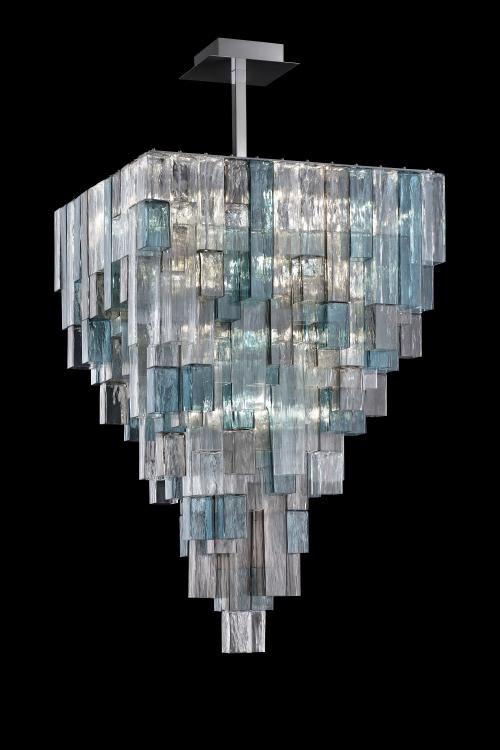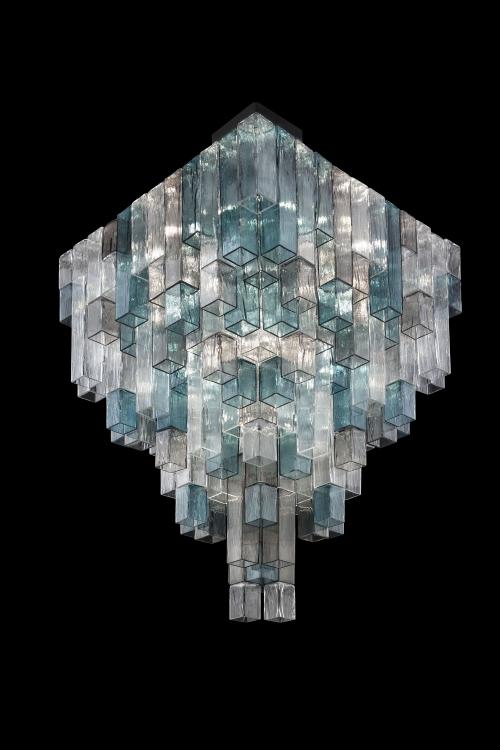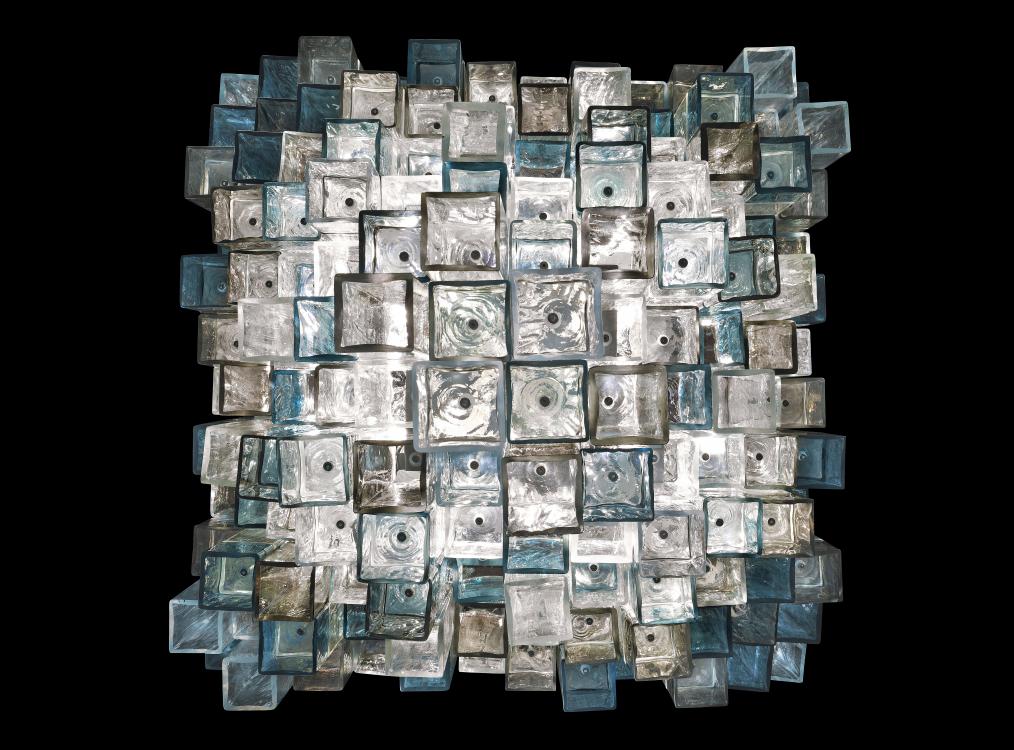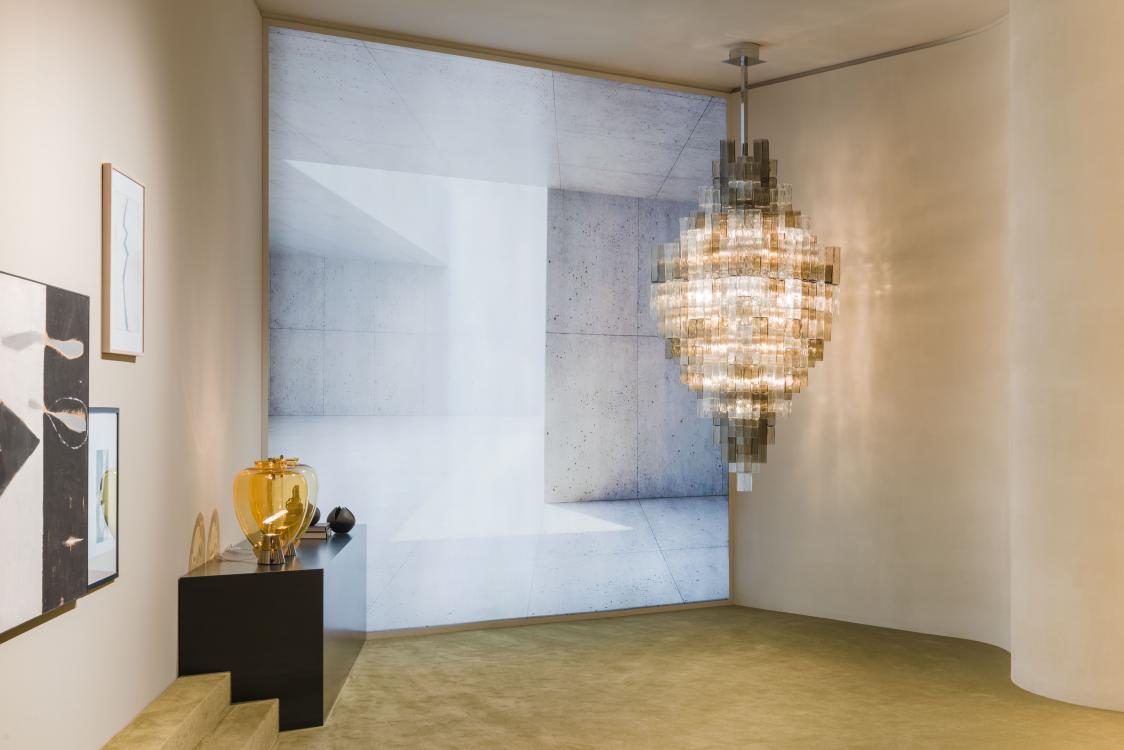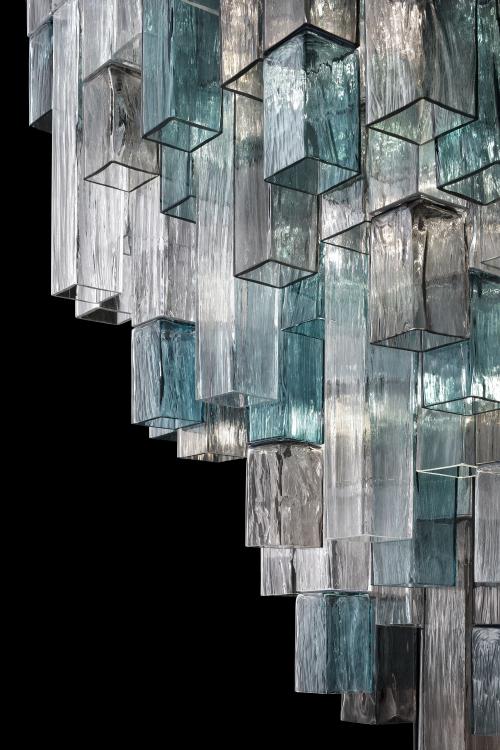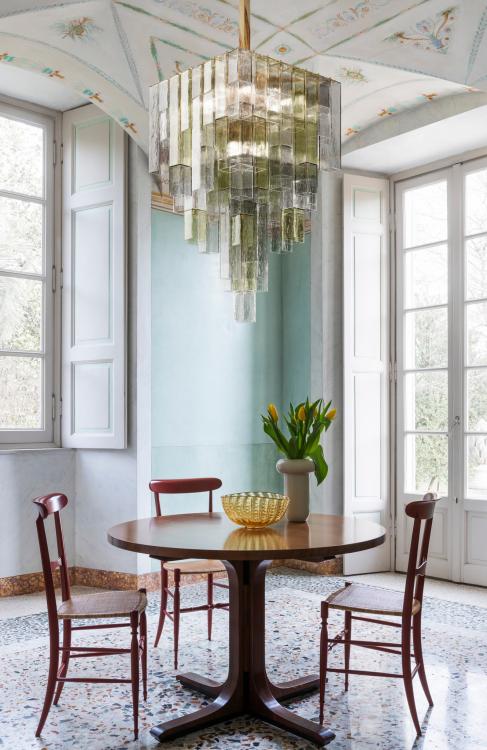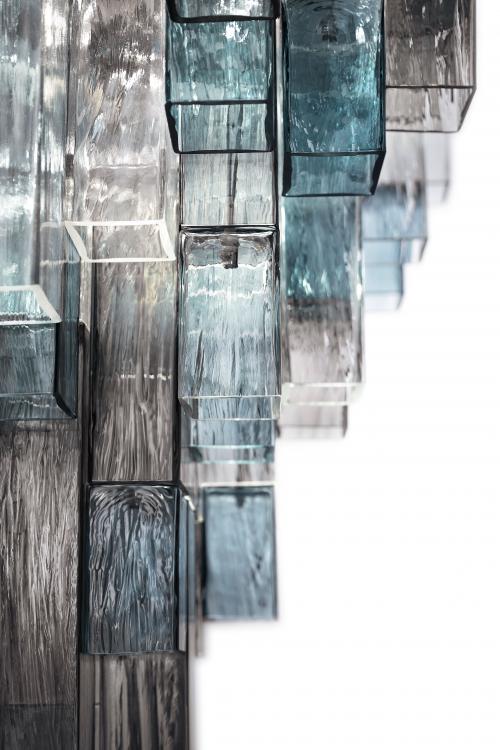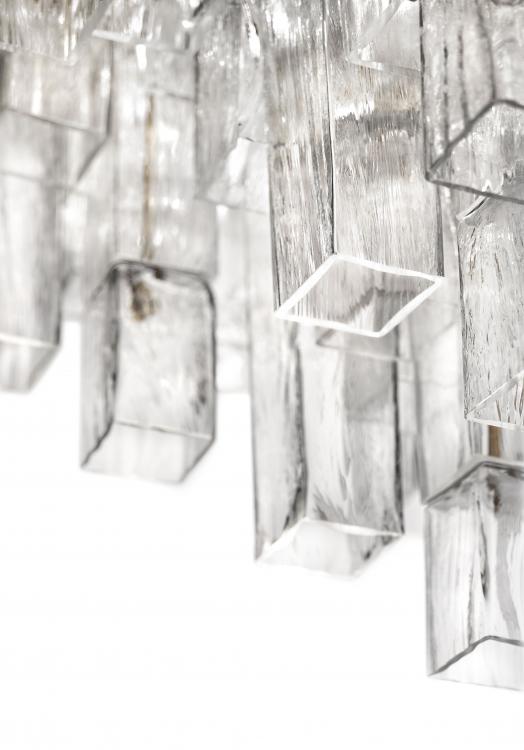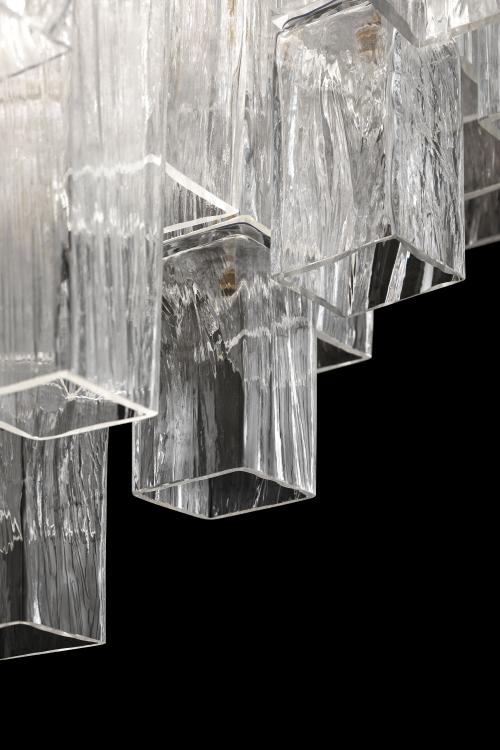 Finishings
EF

Crystal/Grey/Cadet Blue

Download
Brochure

3D Model (.obj)
Ask for more information
Interested in Empire? Contact our consulting and design service to get all the details you are looking for.
Fill in the form