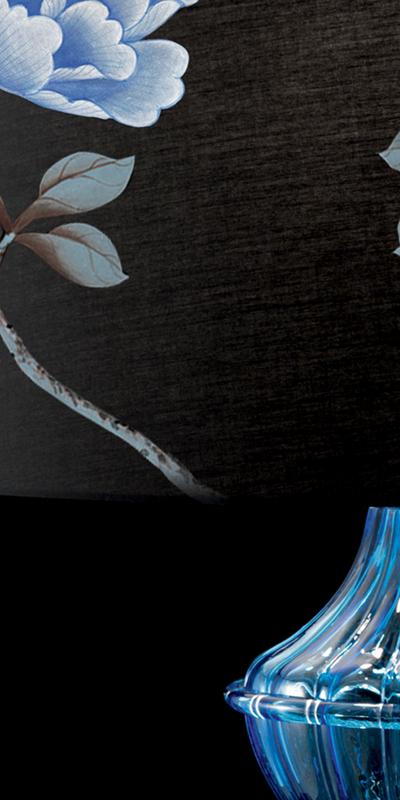 After the success of the event Deco Garden, Barovier&Toso launches a limited edition in collaboration with Misha Wallcoverings, the Milan-based firm specialized in the crafted production of sophisticated fabric wallcoverings. The worlds of the two companies are linked by a focus on beauty and grace, sharing values and visions balanced between tradition and innovation.

The SAMURAI series of lamps takes on new charm thanks to the original shade enhanced and adorned by the refined Moonlight Peonies floral motif. Featuring hand painted peonies on a black background, this subject selected by Barovier&Toso from Misha's China Classic collection relies on the Chinese decorative tradition, but in a modern reinterpretation. The Samurai limited edition comes in two versions: the shade has peonies with pink petals, or in vibrant tones of blue. The rapport created with the Venetian crystal base – with personalized colouring – is very special. The tapered geometric lines and large size of the Samurai lamp, emphasized and accentuated by the ribbing, convey a forceful image with a decisive, rigorous character, based on a design created by Angelo Barovier in 1966. The contrast is generated by the lightness and delicacy of the evocative decorative motif, suggesting a nocturnal luminous setting. The result is a novel mixture of cultures that reflects the ability to reinterpret the precious legacy of age-old traditions in a contemporary way, now taken forward by repeating ancient gestures and consolidated practices of fine workmanship.

Stylistic research, elegance and savoir-faire continue their central role in the work of Barovier&Toso.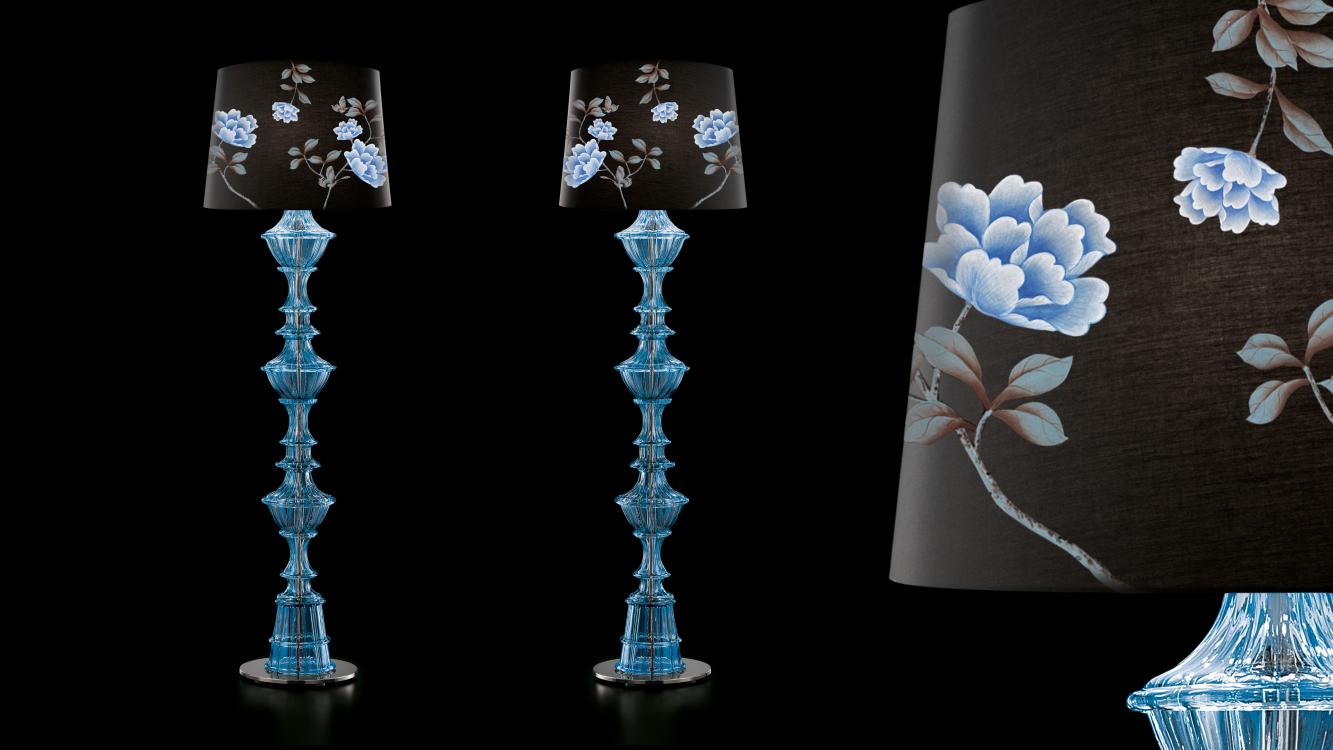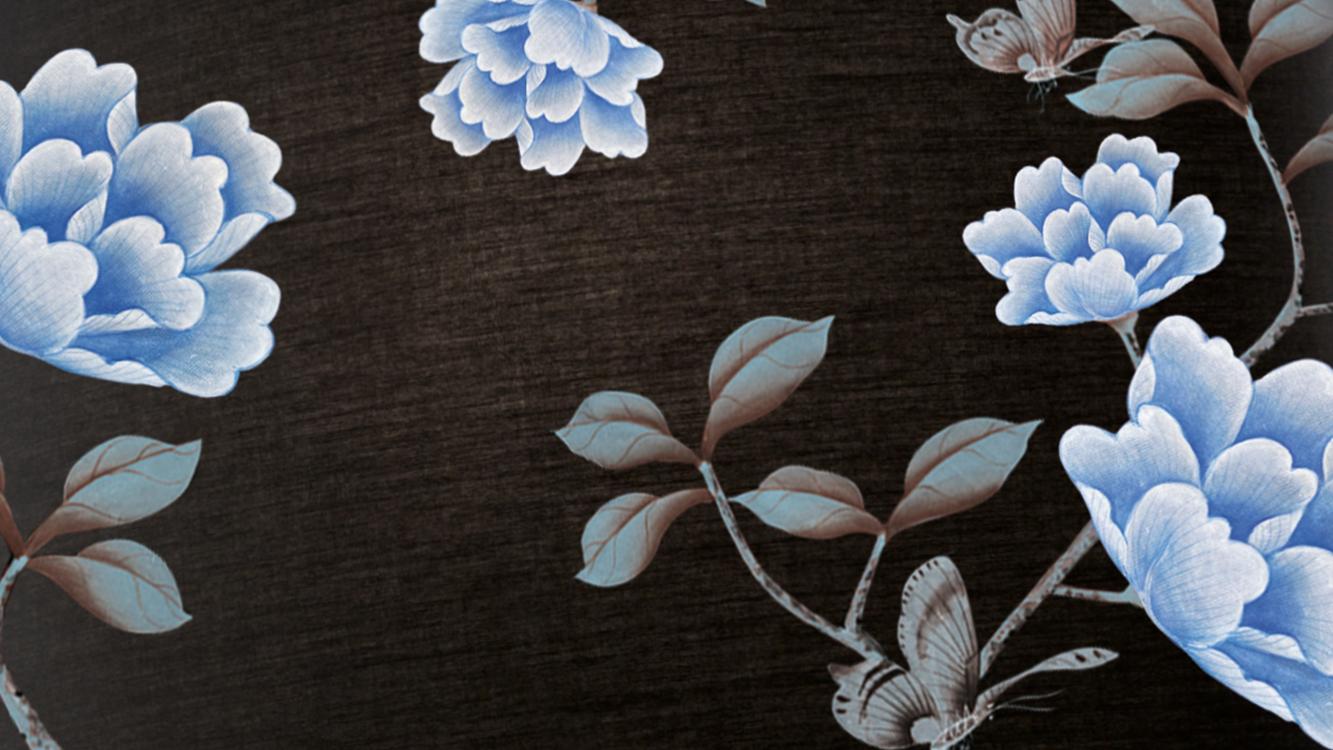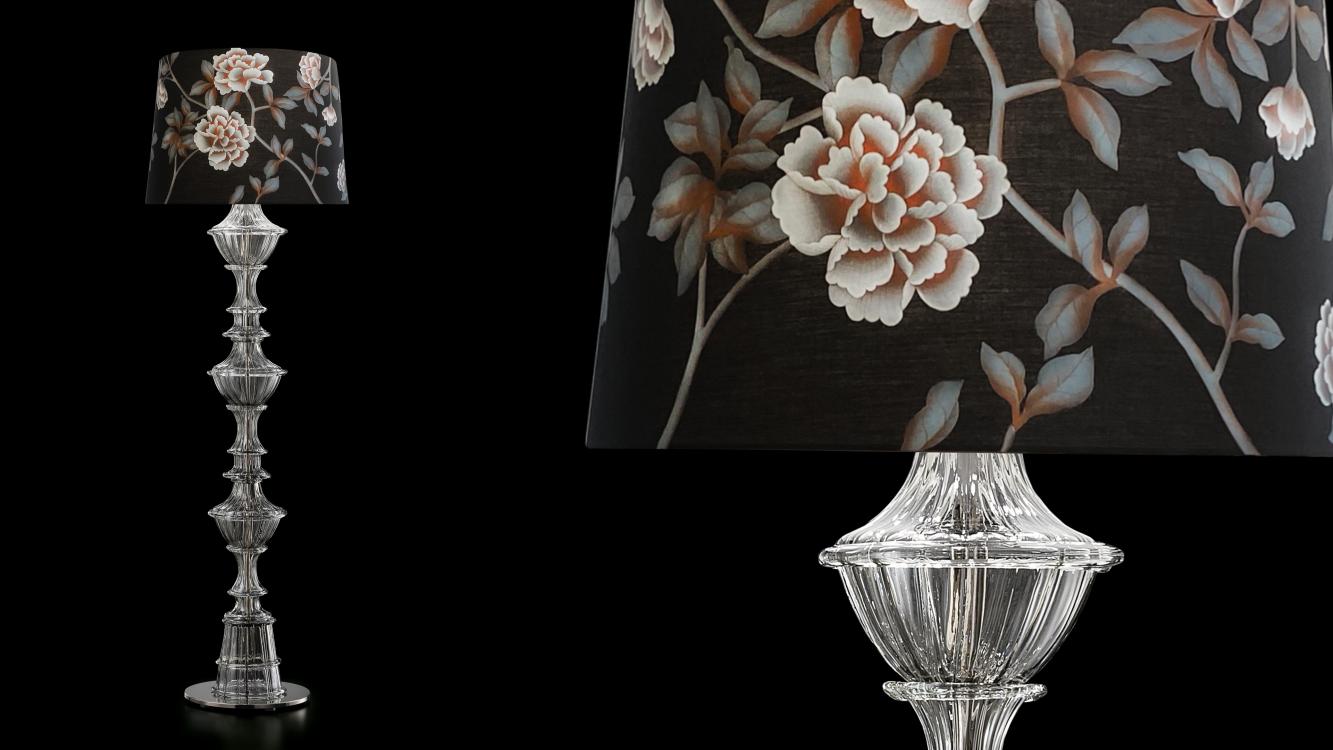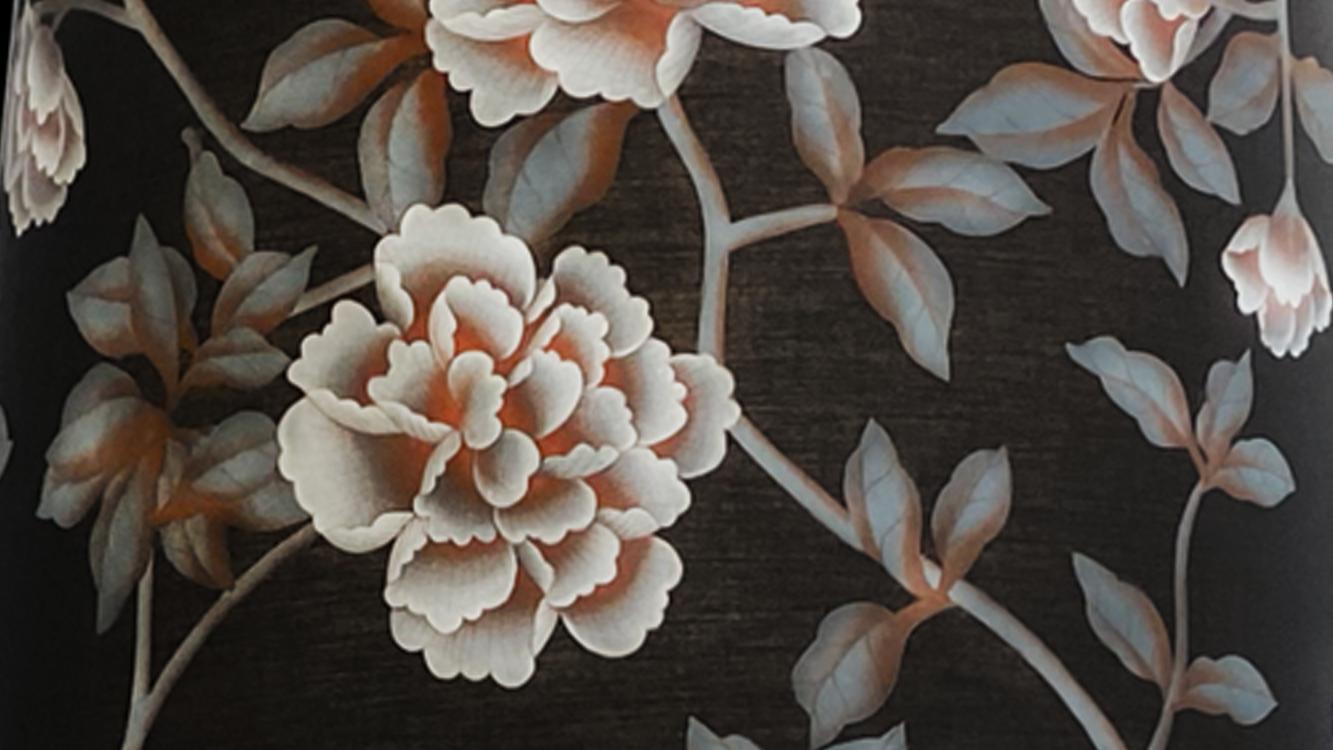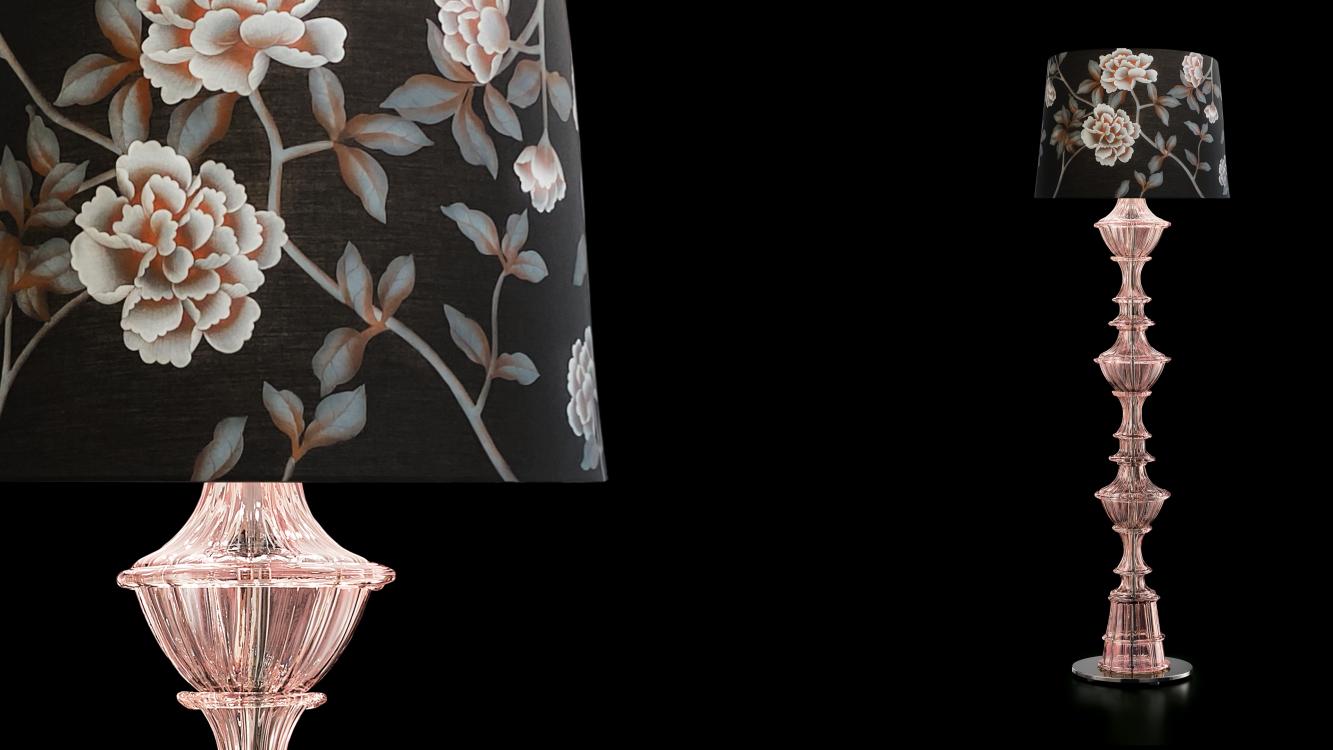 Ask for more information
Interested in Samurai Limited Edition? Contact our consulting and design service to get all the details you are looking for.
Fill in the form