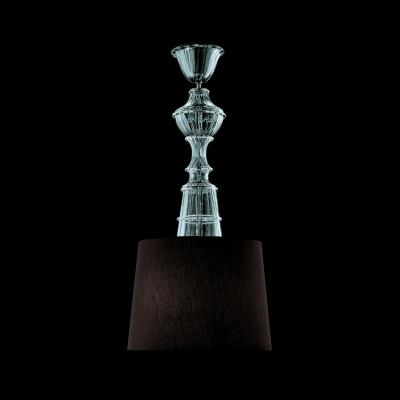 Angelo Barovier had an idea for a ribbed lamp in 1966. Then his design was revisited, but this time inverted, repeated and created on a giant scale. Its pyramid shape recalls of a Samurai at rest. The Venetian crystal used for this piece is extremely massive, and working it requires the skill and strength of an experienced master glassmaker.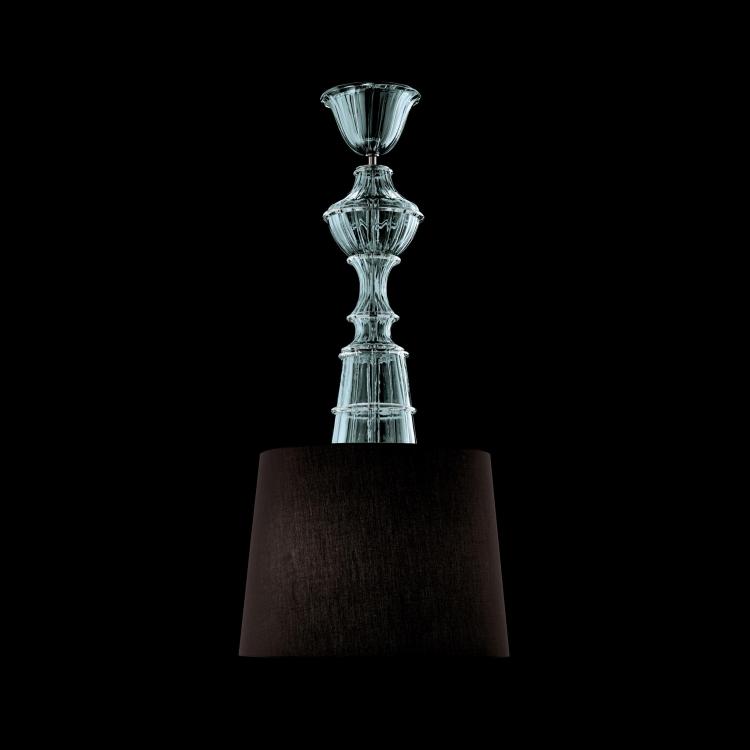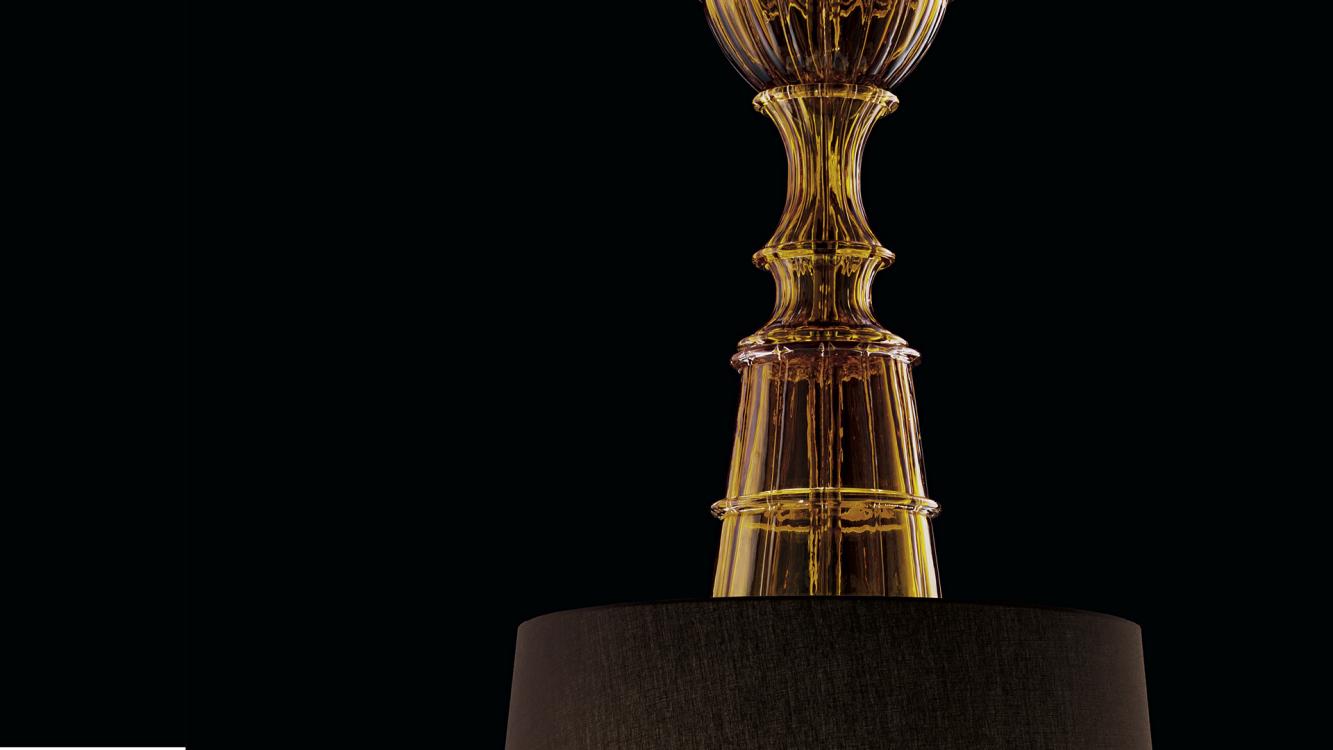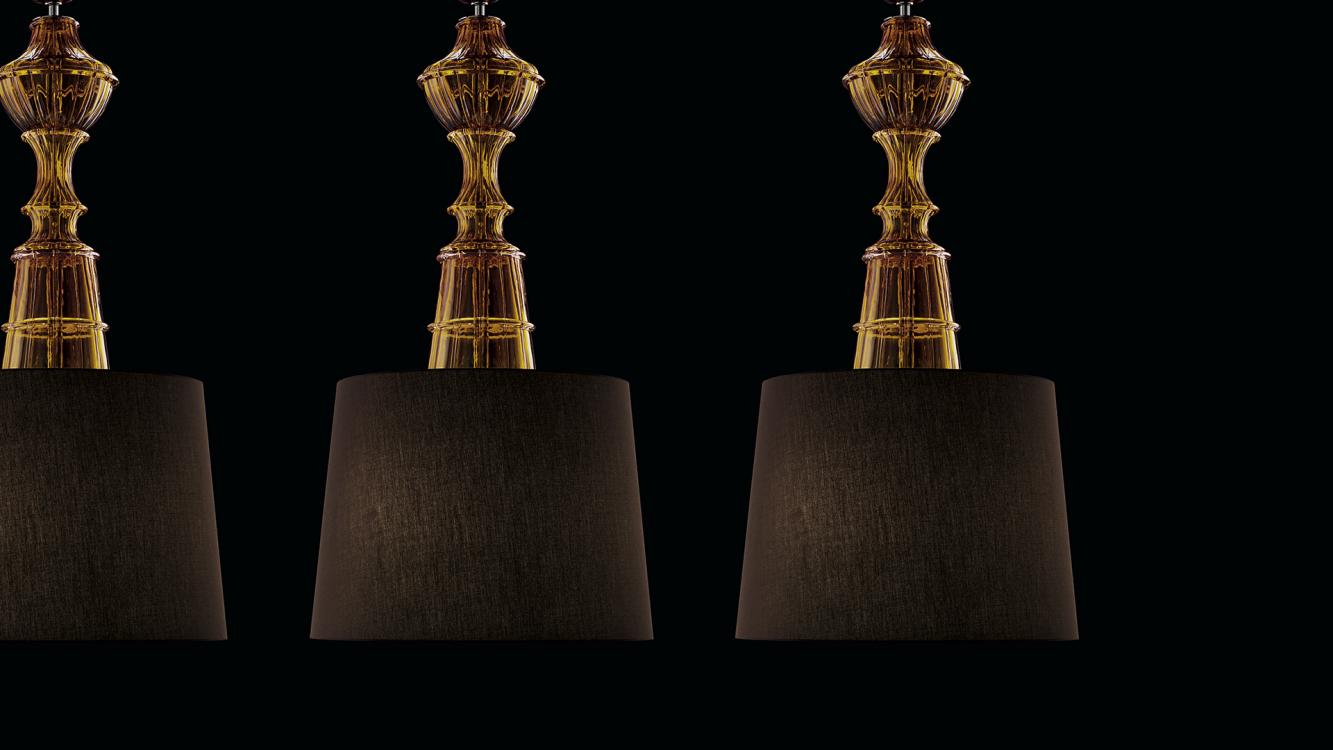 Finishings




Spec sheet

7053
Collection

Samurai

Typology

Suspension lamps

Height

Diameter

Weight

Switchings

1

Bulbs

3 x 60W E14 - dimmable - not included
3 x 60W E12 - dimmable - not included

Certifications

UL - EAC - cULus
Download pdf
Angelo Barovier
Son of Ercole Barovier, one of the most brilliant glass designers of the 20th century, Angelo was born in Venice on November 30, 1927. After classical studies at the "Marco Foscarini" high school in Venice, since 1947 he has participated in the management of his father's furnace - the Barovier&Toso glassworks, among the oldest and most famous in the sector - and at the same time graduated in Law at the University of Padua, attends seminars and participates in courses for industry executives.
Faithful collaborator of his father, Angelo soon dedicated himself to the planning and design of objects and decorative lighting for large complexes, using the possibilities offered by handmade glass with taste and competence.
Since 1948, both as a glass designer and as a painter he has participated in various collective exhibitions in the sector (for glass: the Venice Biennials and the Milan Triennials) while he has eight personal exhibitions of "Vetropitture", an original and unprecedented innovation in the field of the figurative arts.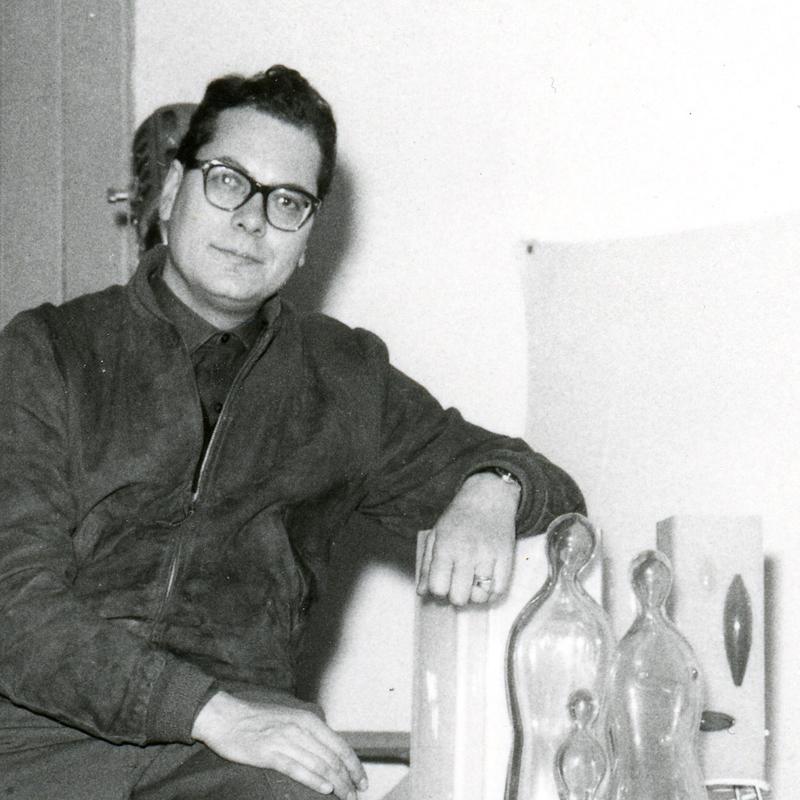 Ask for more information
Interested in Samurai? Contact our consulting and design service to get all the details you are looking for.
Fill in the form