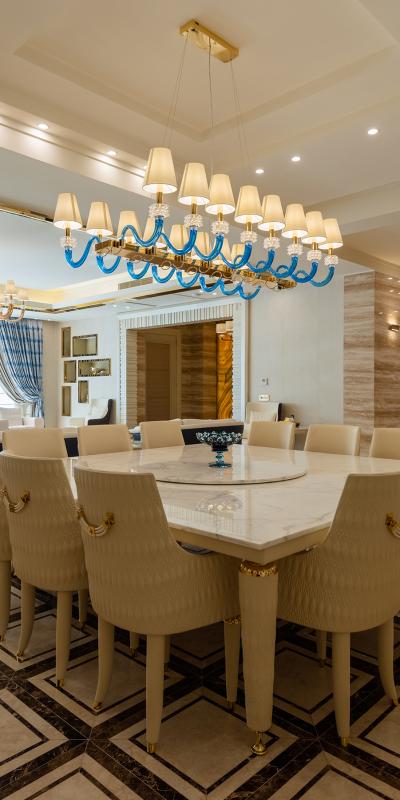 An interior design project for a residence in Lebanon that relies on bespoke luxury, blending fine materials with quality workmanship without losing the identity of an Arabian style. Exceptional materials and types of wood, pieces that are true works of art in both classic and modern style, with a focus on local resources and traditional techniques to create a new language.
PROJECT: Ghaddar Design
REFERENCES: Amsterdam and Domo Amsterdam chandeliers, Spinn suspension lamp, Perseus suspension lamp, Erfud chandelier, Alexandria chandelier, Babylon chandelier, Tangeri Chandelier.